Woman paralyzed after being 'catapulted' from bed during sex files lawsuit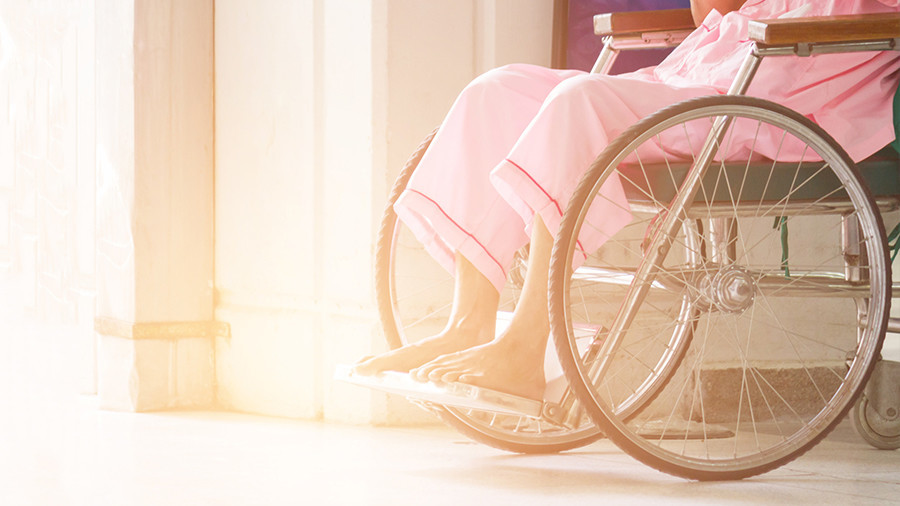 A British woman is suing a furniture manufacturer after she sustained a serious spinal injury during sex which she believes was caused by a "defective" divan bed.
Claire Busby's injuries have left her paralyzed since the incident in August 2013. The Maidenhead resident told the High Court she received the spinal injuries while in the throes of passion.
According to the 46-year-old she fell onto her head when a newly delivered king-size divan bed broke while she was being intimate with her partner. She told the court on Monday the injury occured as she changed position.
"I spun around, I put my hand down and then I felt like I was catapulted off the back of the bed," Busby said in court, reported The Telegraph. "My head hit the floor, I fell to the side and then I heard like a spring in my body snap."
Bed manufacturer Beds Are Uzzz deny they are liable for the injury. Busby alleges the bed that was delivered to her was "defective" because the two divan bases holding up the mattress was not correctly fastened together.
READ MORE: An unusual lawsuit & synthetic smallpox (E819)
The successful businesswoman also claims two feet or gliders were missing on the bed, reported the BBC. Lawyers for the bed company say if the gliders were not attached at the time the bed would not have collapsed in the way Busby has described.
"It is overwhelmingly likely that, whatever her actions, they were too close to the edge of the bed and she simply lost balance and toppled backwards," said Nick Block, the lawyer defending Beds Are Uzzz.
If you like this story, share it with a friend!