Trump vows 'severe punishment' if Saudi Arabia is behind killing of WaPo journalist Khashoggi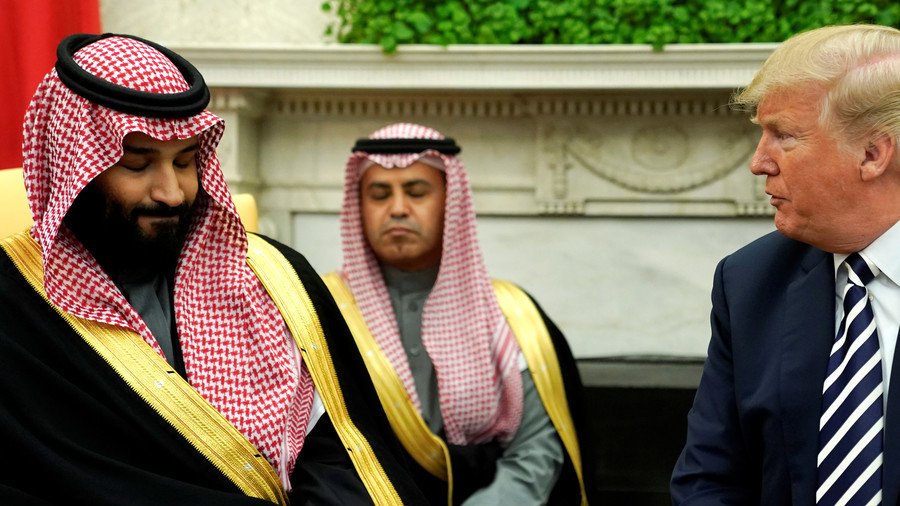 Saudi Arabia will face "severe punishment" if it ordered the murder of Washington Post journalist Jamal Khashoggi, US President Donald Trump has warned.
"There's a lot at stake, and maybe especially so because this man was a reporter. There's something really terrible and disgusting about that if that were the case...we're going to get to the bottom of it and there will be severe punishment," Trump said during an interview with the CBS program 60 Minutes on Friday.

However, Trump stressed that even if the journalist was killed at the hands of Riyadh, he still wouldn't end the arms deal between the two countries.
"They are ordering military equipment; everybody in the world wanted that order. Russia wanted it, China wanted it, we wanted it - we got it. And we got all of it, every bit of it."
He went on to say that he doesn't want to "lose an order" or hurt jobs, and that there are "other ways of punishing" Riyadh if needed.
Khashoggi, a critic of Crown Prince Mohammed bin Salman and the Saudi royal family, was last seen on October 2 when he entered the Saudi consulate in Istanbul to get documents for his upcoming marriage.
Turkish officials have stated that they believe a 15-person Saudi "assassination squad" killed Khashoggi at the consulate. Ankara says it has video and audio evidence that he was murdered inside the building, though that information has not been publicly presented.
An investigation into his disappearance by Turkey has reportedly revealed that recordings made on his Apple Watch indicate that he was tortured and killed, Turkey's Daily Sabah reported on Saturday, citing "reliable sources in a special intelligence department." It added that his watch was synced with his iPhone, which his fiancée was carrying outside the consulate.
The paper also stated that Saudi intelligence agents had realized after Khashoggi died that the watch was recording, prompting them to use his fingerprint to unlock it. They reportedly deleted some files, but not all of them.
Riyadh has denied claims that it ordered the killing of Khashoggi, with the country's interior minister, Prince Abdulaziz bin Saud bin Naif, condemning the "lies and baseless allegations" against the kingdom.
Like this story? Share it with a friend!
You can share this story on social media: