'Pressure will be on Turkey' if Saudis found guilty of journalist's murder in Istanbul – analysts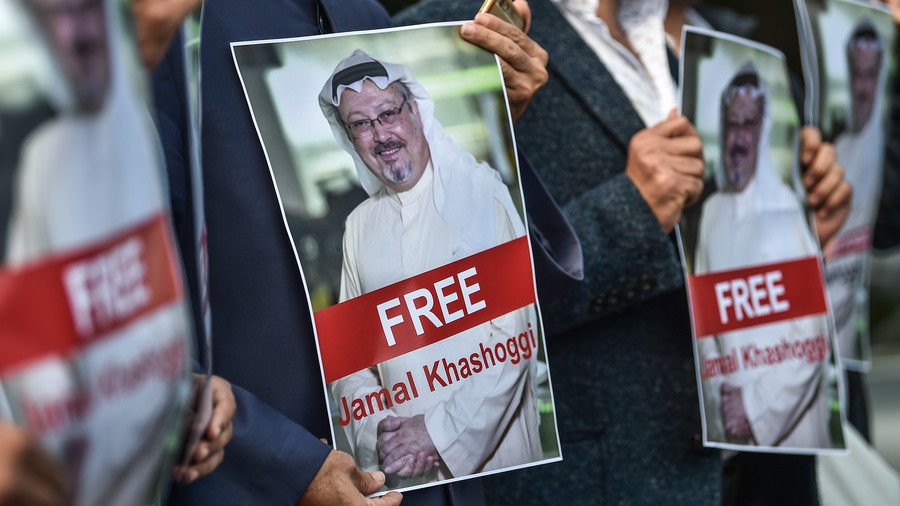 If the Saudis are found to be complicit in the disappearance of US-based journalist Jamal Khashoggi, the result could be a "huge earthquake in international relations," experts believe.
The Turkish government reportedly has recordings that confirm the alleged kidnapping and murder of outspoken Saudi dissident Jamal Khashoggi inside the Saudi consulate in Istanbul. The scandal sounds like a ticking time bomb for international relations, which could not only affect Turkish-Saudi relations, but drag in Washington, the key Saudi ally.
Former US diplomat Jim Jatras and investigative journalist Rick Sterling tell RT what could happen if allegations that the Gulf monarchy, headed by Saudi crown prince Mohammed bin Salman, is behind the plot prove to be true.
If Saudi Arabia is found to be complicit in Khashoggi's disappearance, Sterling believes "the pressure will be on [Turkish president] Erdogan and Turkey to escalate."
"Saudi Arabia effectively abducted Lebanese Prime Minister [Saad] Hariri and he appeared in Riyadh, resigned - supposedly - and then it turned out he was coerced in some form or manner," Sterling added. "The Saudi government is extreme, it's bizarre and we'll have to see how the facts develop in this case but it points towards the instability of that government that beheads hundreds of citizens a year."
However, he adds, the Saudi regime has been "an extremely close ally of the US and Israel. This would be a huge earthquake in international relations if the calls for a serious reduction in relations continues."
READ MORE: Boxed off: If Saudi dictatorship murdered & dismembered critic in Turkey, how would Erdogan respond?
Despite the years of brutality against their own people, Khashoggi's disappearance seems to have ushered the Saudi regime's reckless violence into the global spotlight, Jatras told RT.
"Saudi Arabia is usually immune from criticism from the American establishment, They can destroy Yemen, they can cut people's heads off… and suddenly over one journalist everyone is outraged; We discover that Saudi Arabia is an oppressive regime that kills people," Jatras said, adding that the sudden attention "seems very strange" considering the "bloody murder that the Saudis have gotten away with for decades."
A number of media outlets and corporations have cited the Khashoggi affair to pull out of the upcoming Future Investment Initiative (FII) in Riyadh. Meanwhile, pressure is growing on the Trump administration to freeze the sale of US weapons to Saudi Arabia and even sanction Saudi officials under the Global Magnitsky Act if they are found responsible for the journalist's disappearance.
So far, Trump has resisted the notion, saying that stopping the $110 billion Saudi investment into US weapons would force the longtime US ally to look instead toward Russia or China.
If you like this story, share it with a friend!
You can share this story on social media: