Khashoggi case causes media exodus from major Saudi investment conference as CNN, CNBC, FT quit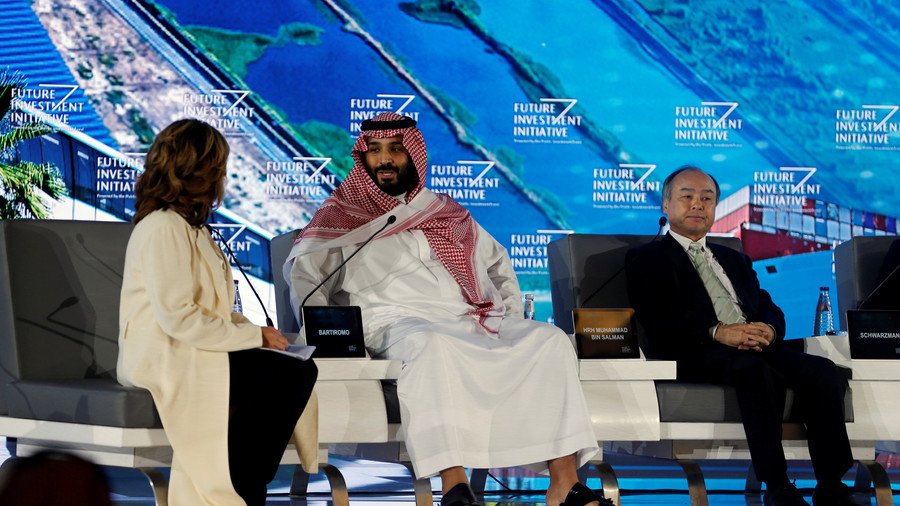 A number of media outlets, including CNN, CNBC and the Financial Times, have announced they will not be participating in a high-profile investment conference in Saudi Arabia over the disappearance of journalist Jamal Khashoggi.
CNN, CNBC, and the FT all stated on Friday that they would not be attending the upcoming Future Investment Initiative (FII) in Riyadh, which has been dubbed "Davos in the Desert" in reference to the annual World Economic Forum meeting in Davos, Switzerland.
Some reports have claimed that Khashoggi, a Washington Post columnist, was abducted and murdered after entering the Saudi consulate in Turkey.
"CNBC will no longer participate in the FII in Riyadh due to the continuing questions surrounding the disappearance of journalist Jamal Khashoggi," the network said in a tweet.
Meanwhile, the chief communications and marketing officer at the Financial Times, Finola McDonnell, also wrote on Twitter that the British newspaper would not be partnering with the conference while Khashoggi's disappearance remains "unexplained."
CNN also confirmed it was pulling out, with a spokesperson saying in a statement that the media outlet "has withdrawn its participation in the Saudi Future Investment initiative Conference."
The Economist pulled out of the conference on Thursday, one day after The New York Times did the same. Viacom CEO Bob Bakish and Los Angeles Times owner Dr. Patrick Soon-Shiong have also confirmed their withdrawal.
But it's not just media outlets making a statement over Khashoggi's disappearance – Uber CEO Dara Khosrowshahi did the same on Friday, telling CNBC: "I'm very troubled by the reports to date about Jamal Khashoggi… we are following the situation closely, and unless a substantially different set of facts emerges, I won't be attending the FII conference in Riyadh."
That came after billionaire Richard Branson suspended talks with Saudi Arabia regarding a planned $1 billion investment in his space ventures over Khashoggi's disappearance.
Khashoggi, a critic of Crown Prince Mohammed bin Salman and the Saudi royal family, was last seen on October 2 when he entered the Saudi consulate in Istanbul. Turkey has reportedly told the US that it has video and audio evidence proving the journalist, who lived in the US, was killed inside the consulate.
While several US senators led by Republicans Bob Corker and Lindsey Graham have triggered an investigation by the Trump administration into Khashoggi's whereabouts, US Treasury Secretary Steven Mnuchin is still planning on attending the conference, which is scheduled to take place in Riyadh on October 23-25.
But while some are praising the outlets and individuals who are backing away from the event, others are reminding them that nothing was done in response to other actions by Saudi Arabia – including the bombing of a bus full of children.
One person said they simply didn't understand why the bus bombing, combined with the starvation associated with the crisis in Yemen, wasn't enough to make people like Richard Branson "have a conscience earlier."
Another mentioned US arms sales to Saudi Arabia, after Trump praised a $12.5 billion deal in March, which was just part of a wider $350 billion deal struck between the two countries last year.
Meanwhile, the foreign minister of the United Arab Emirates has warned on Twitter that there there will be "repercussions" for the "political targeting" of Saudi Arabia.
Like this story? Share it with a friend!
You can share this story on social media: