Chemtrails, contrails or just aliens? UFO stuns onlookers across China, Inner Mongolia (VIDEOS)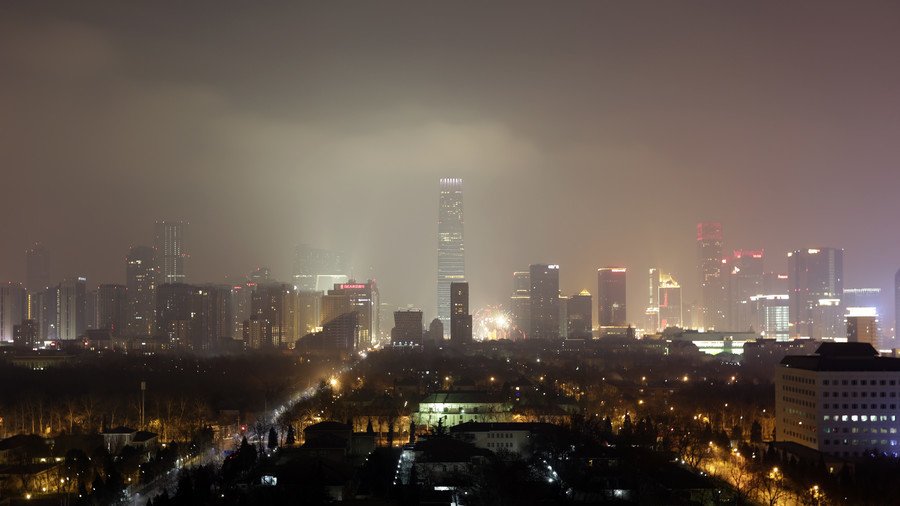 A mysterious UFO was captured on film by stunned onlookers across China on Thursday evening, in what appears to be the result of some high-altitude aircraft activity.
Residents of Beijing, Shanxi province and Inner Mongolia posted their reported 'sightings' of the unusual flight pattern on Chinese social media on October 11.
Photos and videos of the captivating spiral effect left in the wake of the unknown craft have been shared far and wide across Weibo, a popular social media platform in China.
ET has phoned home! UFO sightings were reportedly witnessed around China, including in Beijing, Inner Mongolia, and Shaanxi on Oct. 11. Experts say the sightings are most likely tracks left in the sky by high-altitude aircraft, as similar cases occurred in April. pic.twitter.com/RrpYL7T6WB

— People's Daily,China (@PDChina) October 12, 2018
Chinese media were quick to dismiss the mesmerising images as nothing more than trails left by high-altitude aircraft, as was the case in previous cases across the globe.
READ MORE: 'Nuclear alien UFO from N. Korea!' 5 times rocket launches triggered UFO frenzy (VIDEOS)
Chemtrails, contrails or clandestine spacecraft testing, no one can say for sure - but the visuals are nice at least.
Some speculated online that it may have been the failed Soyuz mission carrying Roscosmos and NASA astronauts to the ISS, but that took place at 4:40pm China Standard Time Thursday, and the UFO sightings weren't reported until around 7pm local time.
Think your friends would be interested? Share this story!
You can share this story on social media: