'Teachers should be scared': AfD party website allows students to inform on staff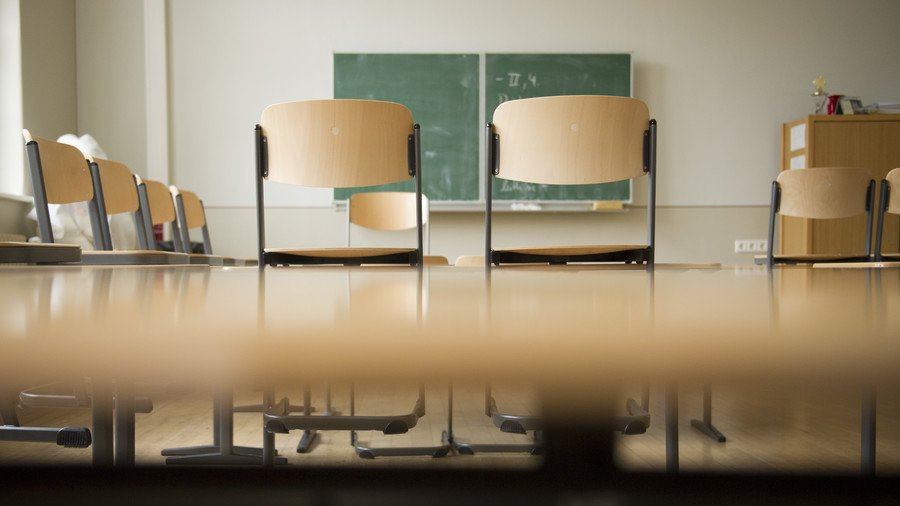 The anti-immigration Alternative for Germany (AfD) party has come under fire for launching an online portal where children can tell on their teachers for expressing political opinions.
The AfD Hamburg chapter launched a web portal called 'Neutral School' in order "to strengthen a democratic and free discourse at the Hamburg schools," where pupils can make complaints anonymously about staff members and schoolteachers breaching political neutrality.
The page decries "clumsy AfD bashing" including "students with 'FCK AfD T-shirts,'" or "school notices calling for demonstrations against the AfD," adding that political indoctrination of any kind by "state authorities or their employees is incompatible with the provisions of the Basic Law."
The party claims it is merely advocating Germany's pre-existing neutrality law, but critics have lambasted it for recreating the "disgusting" culture of informing on fellow citizens which was rife under both the Nazi dictatorship and the East German Stasi.
"They are organizing open denunciation – these are all building blocks toward totalitarianism," Winfried Kretschmann, state premier of Baden-Wurttemberg, said on Tuesday, as cited by Deutsche Welle.
The AfD plans to roll out the platform in nine other states in Germany.
READ MORE: 'Not kosher'? Jewish-only section of Germany's right-wing AfD raises eyebrows
"It's to be expected that a party that wants to ostracize dissenters is now creating platforms to denounce people who have different opinions," Ilka Hoffmann, a board member of the German Teachers Union (GEW), said. "Teachers should be scared. This is a frightening development."
The AfD is now the largest opposition party in the Bundestag, the German parliament, after winning seats for the first time in last year's federal elections, running on an anti-immigration platform.
RT.com has contacted AfD for additional comment about the portal.
Think your friends would be interested? Share this story!
You can share this story on social media: