'Not kosher'? Jewish-only section of Germany's right-wing AfD raises eyebrows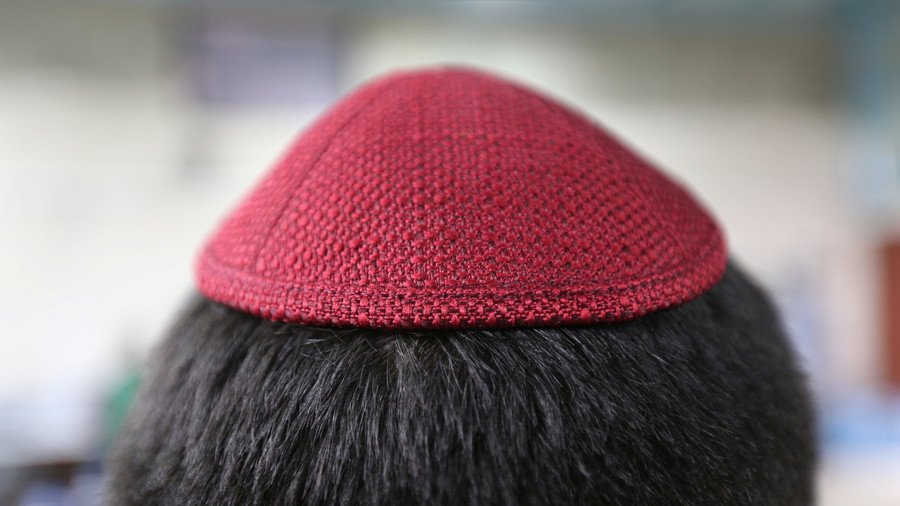 The anti-migrant Alternative for Germany is routinely accused of having anti-Semitic views, but its Jewish supporters have just subverted expectation by forming a faith-based group within the party. Some Jews are not OK with that.
The group of Jews within the AfD is aiming to hold its inaugural meeting in the German city of Offenbach on October 7, the Frankfurter Allgemeine Zeitung reported, citing a letter written to the paper.
The Jewish group will be an addition to the already existing Christian section of the AfD – the leader of which maintains that despite widespread claims, the party is not anti-Semitic.
"That doesn't apply at all to what we are. The AfD is not an anti-Semitic party; we do not tolerate any anti-Semitism in the party. If that arises, if we notice it, then these people are thrown out," Joachim Kuhs said, according to Deutsche Welle.
Still, the report seems to be a rare instance of "AfD" and "Jews" not appearing as two opposing sides in the media, which have often accused the party of having neo-Nazi links, harboring anti-Semitic views, and downplaying the horrors of the Holocaust. In June, AfD co-leader Alexander Gauland referred to the Nazi era as a "speck of bird s**t in over 1,000 years of successful German history." Just last month, a local AfD leader came under fire after referring to a man who tried to assassinate Adolf Hitler as a "coward" and a "traitor."
Dimitri Schulz, a founding member of the planned Jewish AfD section, agrees with Kuhs, telling DPA news agency that the AfD "is the only party in Germany that makes anti-Semitism by Muslims a topic without trivializing it."
Not everyone is convinced, however – including many Jews in Germany who can't quite wrap their heads around why anyone from their faith would associate themselves with the AfD.
Among those angered by the news are members of the Jewish Students Union of Germany, one of whom told AFP that the party is "one of the biggest threats to Jewish... life in Germany.''
"The AfD is not getting a kosher certificate from us,'' said the leader of the group, Dalia Grinfeld, who said her group is urging all Jews in Germany to join a protest in Offenbach to rally against the creation of the AfD's Jewish section.
The row comes amid a rise in anti-Semitic crimes in Germany, with police data showing that such attacks rose by 10.7 percent in the first half of 2018, compared to the same period last year.
If you like this story, share it with a friend!
You can share this story on social media: