'Why don't that thing have missiles?': Lee Camp on AI and the US military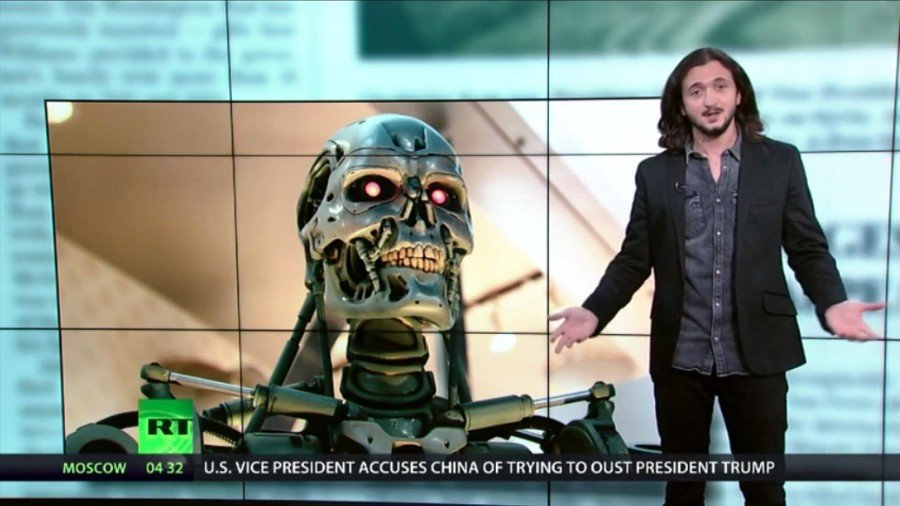 The US military's quest for driverless supply trucks is just the tip of the AI-ceberg when it comes to automating its killing machines. Redacted Tonight's Lee Camp takes a humorous, yet thorough look at AI's future of warfare.
While a driverless supply truck may sound as innocuous as an organization that deals with death can get, it's only a matter of time, Lee says, before some general decides to strap some missiles onto it.
"Of course, you can't stop the advancement of technology, and every new device ultimately has missiles strapped to it. I mean the automobile became the tank. The airplane became the bomber. The printing press became the semi-automatic assault printing press. So it's gonna happen."
But technology doesn't need to be simply armed and "out to get us," à la 'Blade Runner,' for artificial intelligence to destroy humanity. Our death may just be a consequence of the machine's algorithm as it searches for the easiest path to success, the host explained.
Quoting one experiment which sought to automatically land a plane using minimal amount of force, the algorithm instead found it was easiest to overload the system's memory to achieve a score of zero. It did that by simply crashing the plane, over and over again, presumably killing all virtual passengers on board.
The Redacted Tonight team also looks at why countries are fleeing the US dollar in the latest episode of RT's comedy news show.
Subscribe to RT newsletter to get stories the mainstream media won't tell you.
You can share this story on social media: