Interpol director missing, France launches an investigation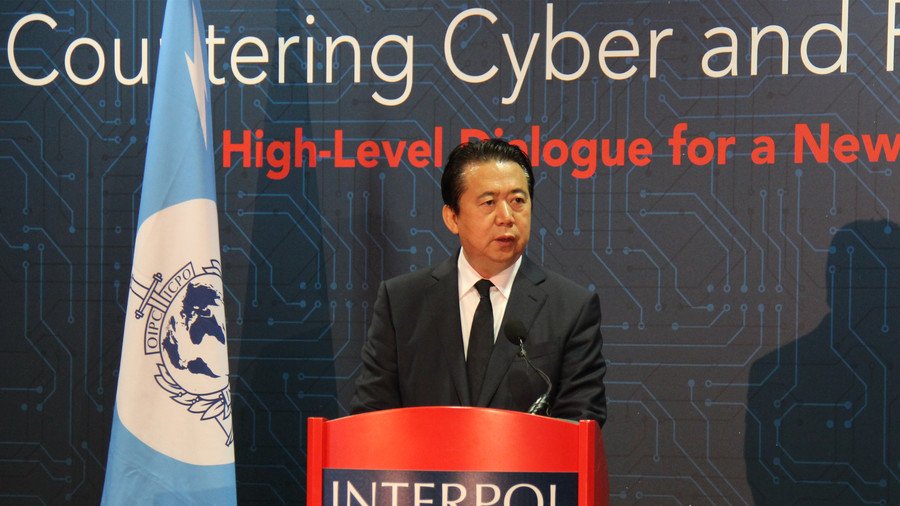 Meng Hongwei, the director of Interpol, is reportedly missing. His wife last had contact with him before he went to China about a week ago.
Interpol, an organization that is supposed to be capable of locating anyone anywhere in the world, is missing its own director. Chinese politician Meng Hongwei, head of Interpol since 2016, fell off the radar in late September, and the French police have reportedly started looking for him.
Meng and his family reside in Lyon, France, the seat of Interpol headquarters. His wife reported him missing after he took a trip to China on September 29, and hasn't been heard from since.
Interpol itself has been vague about the search for its director. Meng's whereabouts is "a matter for the relevant authorities in both France and China," its press office said in a statement. Meng is, apparently, not essential for Interpol's day-to-day operations, which are handled by its secretary general Jurgen Stock.
Neither Paris nor Beijing, where Meng holds the post of deputy public security minister, have made any official public statement yet.
The mystery surrounding the disappearance of the world's top international policeman provides fertile ground for speculation. A report in South China Morning Post, citing an unspecified source, claims Meng is under investigation in China, "taken away" for questioning as soon as his plane landed. There's no information on why Meng might be investigated.
The version that Meng's own government got to him for getting cozy with foreign officials was among the first to spring up online, as a "pure guess" by an editor of Foreign Policy magazine.
Anyone got any clue on this one? Pure guess; the anti-foreign-contact paranoia has reached a point that he was open to accusations of getting too close to other countries' agencies or officials. https://t.co/q560b0Po7W

— James Palmer (@BeijingPalmer) October 5, 2018
Think your friends would be interested? Share this story!
You can share this story on social media: