'Now, it's the Netherlands' turn': Moscow slams 'anti-Russia campaign' after OPCW hacking claims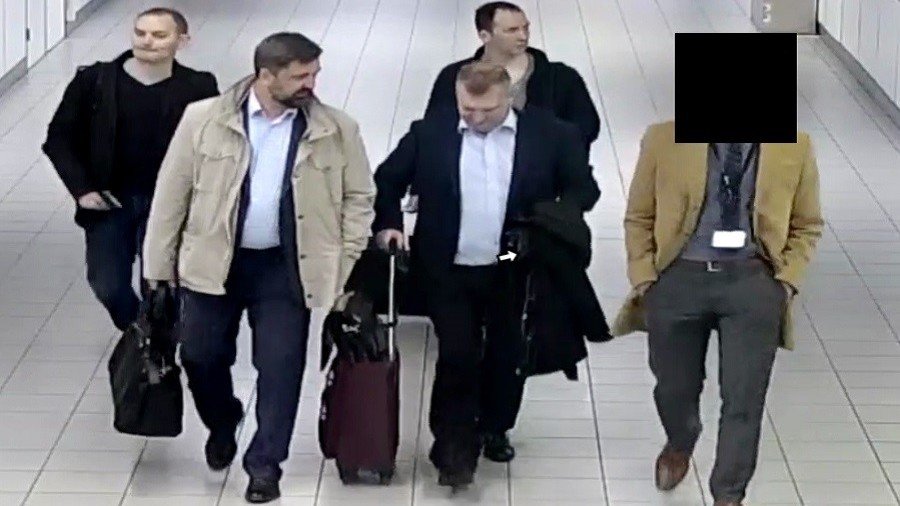 The Netherlands' claims that four Russians targeted the Organization for the Prohibition of Chemical Weapons (OPCW) back in April, are yet another part of the ongoing campaign against Moscow, top Russian officials have said.
"Synchronous reaction from the West – apart from the UK Foreign Office, Dutch Defense Minister Ank Bijleveld and NATO Secretary General Jens Stoltenberg weighed in – proves that we're dealing not with a wild accident, but yet another part of a wide campaign," chairman of the Russia's Senate Foreign Affairs Committee, Konstantin Kosachev, said in a Facebook post.
Dutch Defense Minister Ank Bijleveld claimed that four Russian "intelligence officers" were caught back in April while trying to "hack" into the OPCW office in the Hague.
The Russians were expelled from the country on the same day and had their equipment and cash seized. NATO countries apparently produce new accusations against Russia in turns, a member of the Russian Senate's Defense and Security Committee, Franz Klintsevich believes, and now Amsterdam's turn has come.
"It looks like NATO has set roles for the member countries in the ongoing psychological and information war against Russia. Now, it's the Netherlands' turn, and they played their role as they could," Klintsevich said.
The claim, that Moscow targeted the OPCW office in the Hague, perfectly fits with the previous allegations, namely the Skripal saga and accusations against Syria's government of chemical warfare usage, the official added.
While the West, does not "even bother to provide any evidence" to back up the accusations, producing more and more "lies" actually does the trick.
"One lie overlaps another, creating an illusion of truth," Klintsevich said.
READ MORE: OPCW hacking claims prove that Russia was behind Salisbury attack, UK states
The Netherlands claims might actually be "a populist attempt to jump on the hot media agenda," head of the Lower House Committee for Information Policy and Communications, Leonid Levin, believes, given the string of "the wildest accusations of cyberattacks and chemical weaponry usage against Russia." But the way the Dutch authorities dealt with the alleged incident left the MP puzzled.
"Cybercrimes, like any other crimes, if they are detected, require due legal steps, including detention and investigation, not immediate expelling, like it was claimed by the Dutch," Levin said, adding that the decision to publicize the incident only six months after was quite strange as well.
Think your friends would be interested? Share this story!
You can share this story on social media: