OPCW hacking claims prove that Russia was behind Salisbury attack, UK states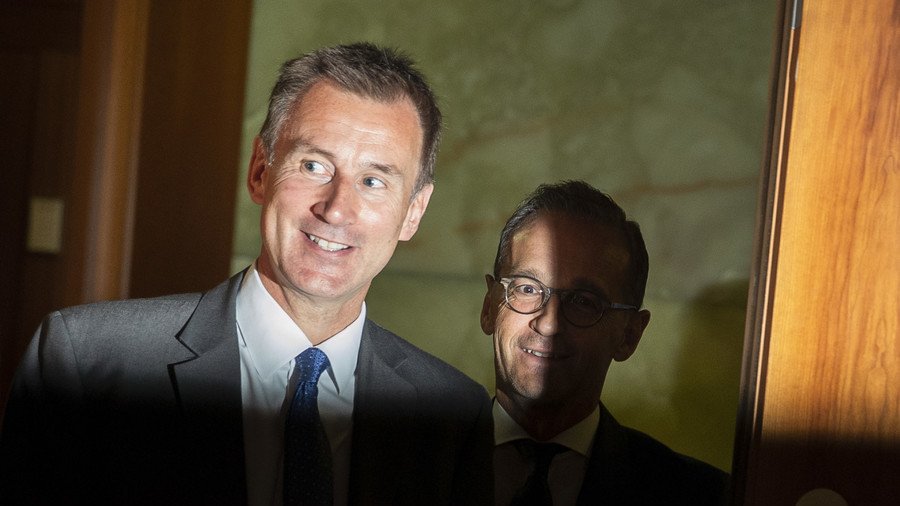 Russia's alleged attempts to hack into the OPCW chemical weapons watchdog show that it was 'without doubt' behind the Salisbury poisonings, Britain's foreign secretary Jeremy Hunt has claimed.
At the time of the alleged hacking attempt the Organization for the Prohibition of Chemical Weapons (OPCW) was investigating the poisoning of Russian double agent Sergei Skripal and his daughter Yulia. Britain blamed Russia for the attack, a claim the Russian government has consistently denied.
READ MORE: Netherlands expelled 4 Russians in April for allegedly targeting chemical weapons watchdog
"If anyone had questions in their mind about Russian military involvement in the Salisbury attacks this will put to rest those doubts," Hunt said to the BBC.
"Russian government needs to know that if they flout international law in this way there will be consequences, they will be exposed and people will see the Russian government for what they are - which is an organisation that is trying to foster instability throughout the world."
Earlier on Thursday, Dutch authorities announced they had stopped an attempt by Russian military intelligence agents to hack into the Netherlands-based OPCW.
Moscow has called the allegations "spy mania."
Britain's Ambassador to the Netherlands Peter Wilson, who was present at the press conference, told journalists that Russians had also targeted the UK Foreign Office and Porton Down Defence and Science Laboratory, a secretive government research facility.
Responding to Hunt's accusations, Russian Foreign Ministry spokeswoman Maria Zakharova dubbed the allegations the product of someone with a "rich imagination."
"It's some kind of a diabolical perfume cocktail [of allegations]," Zakharova told reporters.
On March 4, Sergei Skripal, a former colonel in Russia's military intelligence service, and his daughter Yulia, were found unconscious on a public bench in Salisbury. After a period of hospitalization both were discharged, Sergei on May 18, and Yulia over a month earlier on April 9.
If you like this story, share it with a friend!
Subscribe to RT newsletter to get stories the mainstream media won't tell you.
You can share this story on social media: