Israel should 'reconsider' attacking Syria after Damascus receives S-300s – Syrian deputy FM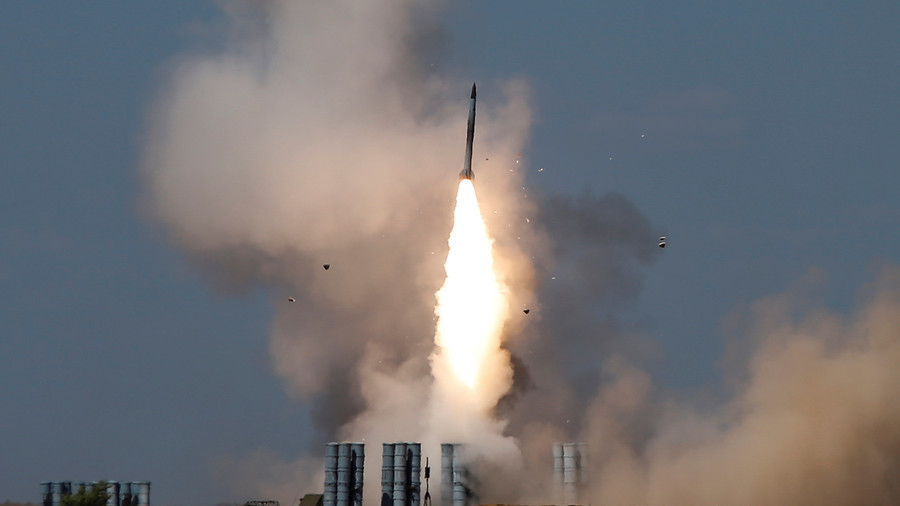 Israel has been advised to think twice before attacking Syria again, now that Damascus is being equipped with S-300 long-range surface-to-air missile systems, the country's deputy foreign minister has said.
Faisal Mekdad stated on Tuesday that the Russian-made S-300 systems will act as a persuasive deterrent to any further Israeli attacks against Syria – while emphasizing that the air-defense systems would be used only if Syria was attacked.
"Israel, which got used to carrying out many attacks under different pretexts, would have to recalculate and reconsider before attacking again," Mekdad told Xinhua news agency. "Let the Israelis try [to attack] and we will defend ourselves as we have done before."
Moscow announced on Monday that it would deliver S-300 systems to Damascus within two weeks, after a Russian Ilyushin-20 reconnaissance aircraft was mistakenly downed by the Syrian military, which was attempting to repel an Israeli missile attack in Latakia province in northwestern Syria. As a result, all 15 Russian airmen on board the craft were killed. Moscow claims that Israel failed to inform Russia of the impending attack, and that Israeli F-16 jets used the large reconnaissance plane as cover against Syrian air defenses.
The S-300s could be used to "close airspace where necessary," explained Vladimir Ermakov, director of the Department for Non-Proliferation and Arms Control at the Russian Foreign Ministry, adding that the defensive weapons "will lead to the stabilization of the region."
The Kremlin said that the decision to provide Syria with the air-defense systems will help to protect Russian aircraft from further friendly fire incidents and "is not directed against third nations."
Like this story? Share it with a friend!