Russian Il-20 downed by Syrian missile after Israeli F-16s used it as cover during attack – MoD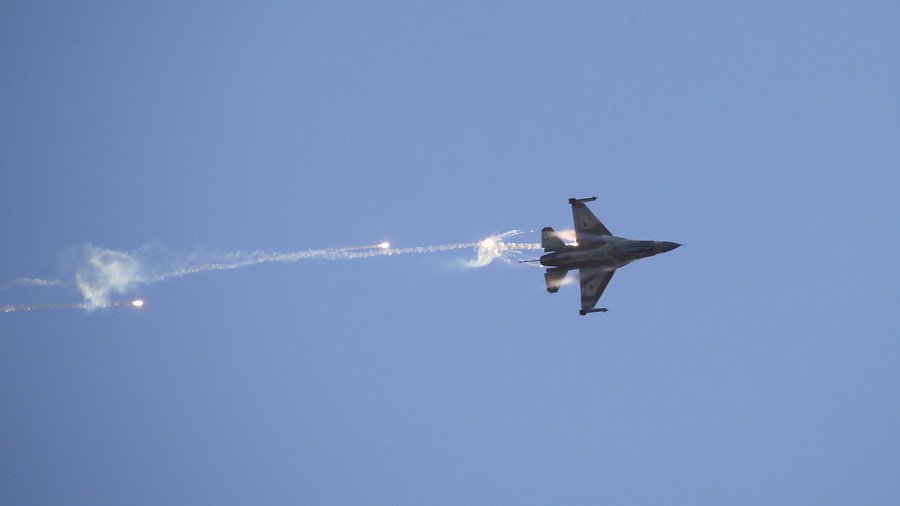 The Russian military says an Israeli raid on Syria triggered a chain of events that led to its Il-20 plane being shot down by a Syrian S-200 surface-to-air missile. Moscow reserves the right to respond accordingly.
READ MORE: Russia 'reserves right to response' after saying Israel's actions led to downing of Il-20 by Syria
On Monday evening, four Israeli F-16 fighter jets attacked targets in Syria's Latakia after approaching from the Mediterranean, a statement by the Russian Defense Ministry said on Tuesday. The Israeli warplanes approached at a low altitude and "created a dangerous situation for other aircraft and vessels in the region," it said.
The military said that the French Navy's frigate 'Auvergne,' as well as a Russian Il-20 plane were in the area during the Israeli operation.
"The Israeli pilots used the Russian plane as cover and set it up to be targeted by the Syrian air defense forces. As a consequence, the Il-20, which has radar cross-section much larger than the F-16, was shot down by an S-200 system missile," the statement said, adding that 15 Russian military service members have died as a result.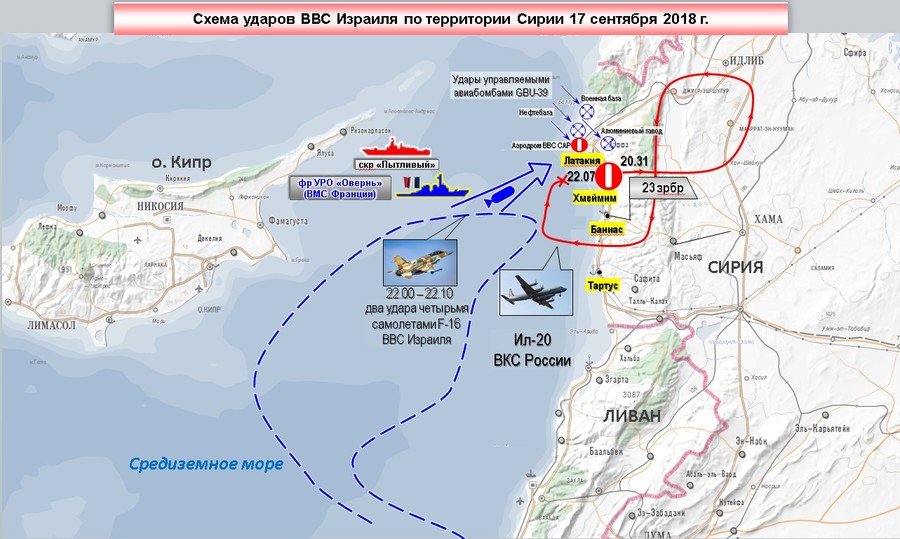 The Russian ministry said the Israelis must have known that the Russian plane was present in the area, but this did not stop them from executing "the provocation." Israel also failed to warn Russia about the planned operation in advance. The warning came just a minute before the attack started, which "did not leave time to move the Russian plane to a safe area," the statement said.
The statement gives a larger death toll than earlier reports by the Russian military, which said there were 14 crew members on board the missing Il-20. It said a search and rescue operation for the shot-down plane is underway.
A later update said debris from the downed plane was found some 27km off the Latakia coast. The search party collected some body parts, personal possessions of the crew, and fragments of the plane.
Responding to the Russian accusations later in the day, the Israeli Defense Force confirmed that it had conducted a bombing mission in Latakia. It said that this targeted what it claimed was a shipment of arms-manufacturing equipment destined for Hezbollah on behalf of Iran. The IDF statement said that it mourned the death of Russian troops, but added that the responsibility for their loss rested with Syria and its Iranian and Lebanese allies.
Think your friends would be interested? Share this story!
You can share this story on social media: