Balkans shouldn't be forced to choose between Russia and West – Lavrov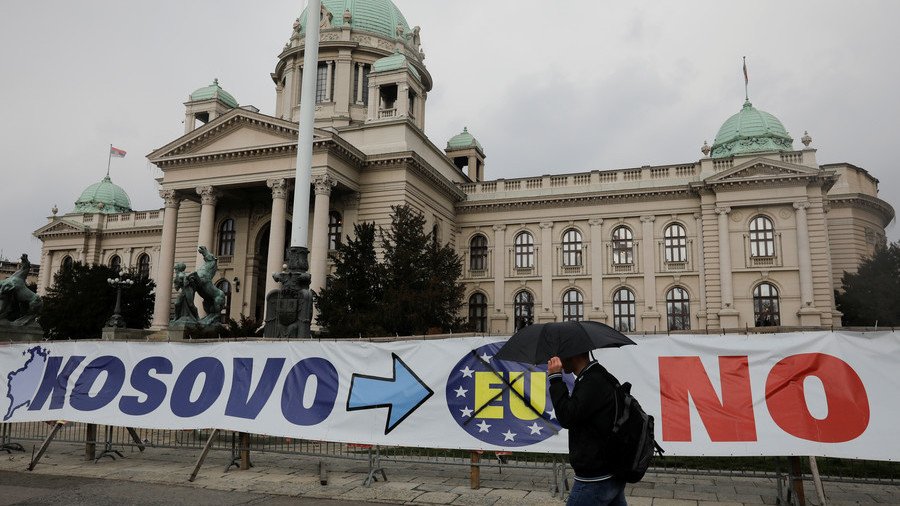 Foreign interference into the Kosovo, Macedonia and Montenegro issues is unacceptable, Sergey Lavrov, the Russian foreign minister said, adding that the Balkans shouldn't be made chose either Russia or the West.
Lavrov said that the sides shared a common stance towards the problems that still remain in the Balkans Region.
Hot issues in the region "must be settled on the basis of mutual consent of all the interested parties, with full respect of the opinion of the population of the relevant countries," the foreign minister said After his meeting with the head of the Bosnian Serb Republic, Milorad Dodik, in Banja Luka.
The line of some external players, who are trying to put the peoples of the Balkan region before the choice – you're either with the West or with Russia is unacceptable.
Following the several wars in the 1990s and the collapse of Yugoslavia, relations remain tense between the newly-formed states in the Balkans. The most grueling issue is the situation around Kosovo, which unilaterally declared independence from Serbia in 2008 and is still unrecognized by Belgrade.
Last year, Montenegro became the newest member of NATO, despite having a small military, which unable to boost the capabilities of the US-led military alliance in any way. The decision made without a referendum in disregard of the opinion of a large part of the population.
In late September, Macedonia is holding a referendum on changing its name to "North Macedonia" over disagreements with Greece and the possibility for the country to join the EU and NATO. In the run up to the plebiscite, the West has accused Russia of trying to meddle with the vote, but as usual no proof of Moscow's involvement has been put on the table.
The EU is pressuring Serbia and Montenegro, saying that if they want to be included in the bloc, they should meet certain conditions, including accepting the EU's anti-Russian foreign policy component.
Lavrov reminded that Russia, together with the US and Europe, was the author of the Dayton Agreement, which put an end to the Bosnian war in 1995, as well as the UN Security Council resolution on the Kosovo settlement in 1999.
"We see no reasons to curb this cooperation (with the West), again turning the Balkans into another bone of contention between Russia and our foreign colleagues," he said.
Think your friends would be interested? Share this story!
You can share this story on social media: