N. Macedonia... not: President refuses to sign renaming treaty with Greece day after announcement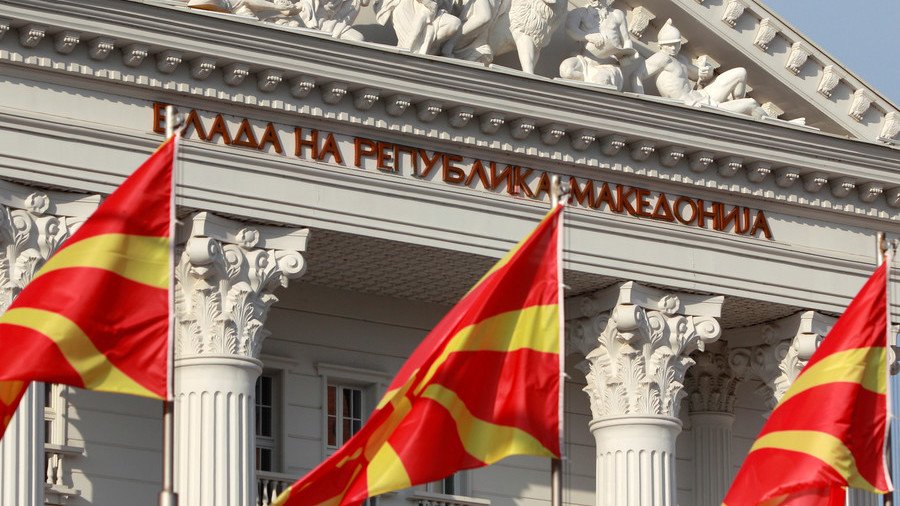 Macedonia's president has announced he will not sign an agreement which renames his country the "Republic of Northern Macedonia," despite Macedonia's prime minister previously stating such a deal had been reached with Greece.
"This damaging treaty, unique in the history of mankind, is unworthy and unacceptable for me​​​. It violates the constitution, laws, and destroys state institutions. I will not legalize this amateur political move," President Gjorge Ivanov said in a Wednesday address to the nation.
Greece has been in a dispute with Macedonia since 1991, when the latter seceded from Yugoslavia and declared its independence. Athens believes that by calling itself the Republic of Macedonia, the country is stating a territorial claim over the northern Greek province of Macedonia.
Ivanov's words came despite Macedonian Prime Minister Zoran Zaev stating on Tuesday that his country had reached a deal with Greek Prime Minister Alexis Tsipras to rename Macedonia as the Republic of Northern Macedonia.
The 27-year name dispute between the two countries has led to Greece vetoing all attempts by Skopje to join the European Union and NATO. The UN accepted the country in 1993 as the Former Yugoslav Republic of Macedonia.
Like this story? Share it with a friend!
You can share this story on social media: