'Freedom of navigation isn't a freedom to invade & infringe upon sovereignty' – China's UK envoy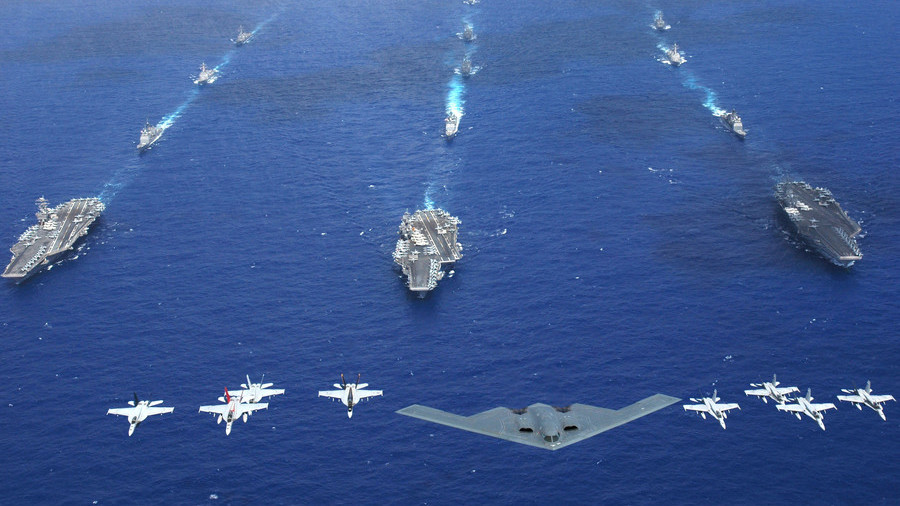 Beijing "cherishes" the freedom of navigation principle but will not remain idle as Western powers use it as a pretext to show off their "military might" and "create trouble" in the South China Sea, China's UK ambassador has said.
"Some big countries outside the region did not seem to appreciate the peace and tranquility in the South China Sea. They sent warships and aircraft all the way to the South China Sea to create trouble," Ambassador Liu Xiaoming told the annual Induction Programme for Commonwealth Diplomats, held in London.
China, the Ambassador stressed, has no problem with freedom of navigation and actually "cherishes" the principle, which allows "hundreds of thousands" of ships to sail through the disputed waters of one of the world's biggest trade arteries. Beijing is only concerned when the US vessels and those of their allies brazenly breach the territorial waters of the Paracel and the Spratly chain of islands, where China has been building up military infrastructure to protect its territorial claims.
"Under the excuse of so-called 'freedom of navigation', they ignored the vast sea lane and chose to sail into the adjacent waters of China's islands and reefs to show off their military might," the ambassador said, calling such actions a "serious infringement" of China's sovereignty and a threat to security as well as the peace and stability of the region.
'Play by the rules': UK Defense Sec sends warships to South China Sea in veiled challenge to Beijing
"Freedom of navigation is not a license to do whatever one wishes. Freedom of navigation is not freedom to invade other country's territorial waters and infringe upon other country's sovereignty. Such 'freedom' must be stopped. Otherwise, the South China Sea will never be tranquil," the Chinese envoy to the UK warned.
The resource-rich South China Sea is the subject of conflicting and overlapping claims by a number of countries, including China, Vietnam, the Philippines, Indonesia, Malaysia and Brunei. The US has been sending its vessels and airplanes to carry out patrol missions in the disputed area, repeatedly causing outcries from Beijing.
Japan's largest warship trains with US naval strike group in contested South China Sea
American allies, namely the UK and Japan, have also agitated China by shows of force in the disputed waters. Just last week the Maritime Self-Defence Force of Japan held submarine drills in the region, with the participation of destroyers. In early September, Beijing was forced to dispatch a frigate and two helicopters to escort the UK's HMS Albion through the South China Sea.
If you like this story, share it with a friend!
You can share this story on social media: