Space barbershop: Russian cosmonauts trim & count white hair after Soyuz depressurization (VIDEO)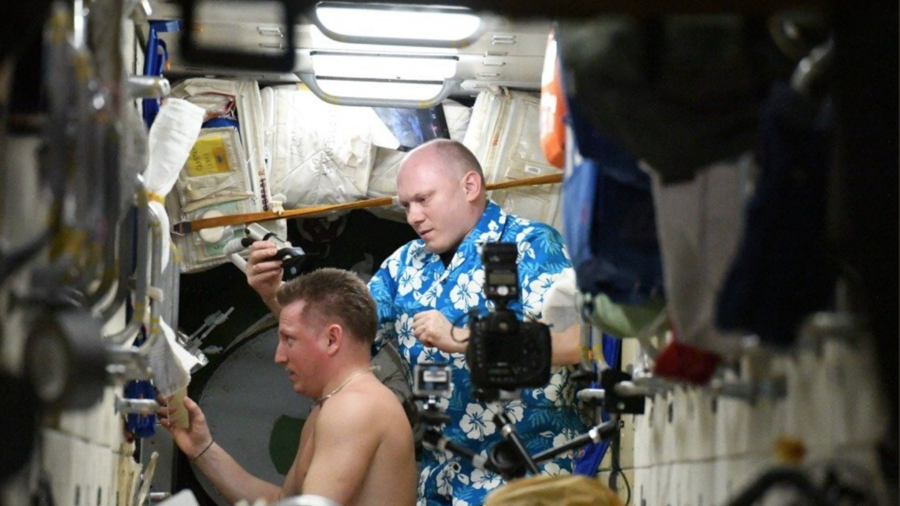 It turns out Russian cosmonaut Sergey Prokopyev has grayed quite a bit following the drop in air pressure on board the ISS, his colleague has discovered, while giving the commander of the Soyuz MS-09 spacecraft a haircut.
In his latest enlightening video report from aboard the International Space Station, cosmonaut Oleg Artemyev has detailed the haircut process in near-zero gravity some 400 kilometers above Earth. Using his colleague Sergey Prokopyev as his subject, Artemyev explains that while a regular hair clipper can be used in space, it must be attached to a vacuum cleaner to ensure the safety of the crew and equipment.
While cutting the hair of the commander of the Soyuz MS-09, Artemyev noticed that his friend has greyed quite a bit since arriving at the ISS in June.
"When you arrived, you only had four grey hairs, now you have 47," the barber notes, to which Artemyev jokingly replies that it happened "after the decompression."
On August 30, a sudden drop in air pressure occurred on board the space station. The problem was caused by a tiny two-millimeter hole drilled in the hull of the Soyuz spacecraft attached to the space station. While notifying the command of the malfunction, the cosmonauts used Kapton tape to temporarily seal the air leak, and later sealed it with a sealant.
Space detectives: Russian cosmonauts prepare for spacewalk to inspect mysterious Soyuz module hole
Russian cosmonauts will go on a spacewalk on November 15 to investigate the micro hole from the outside, as part of the ongoing investigation into whether the spacecraft was damaged on Earth or when already in space.
If you like this story, share it with a friend!