Google admits it lets hundreds of third party apps read your emails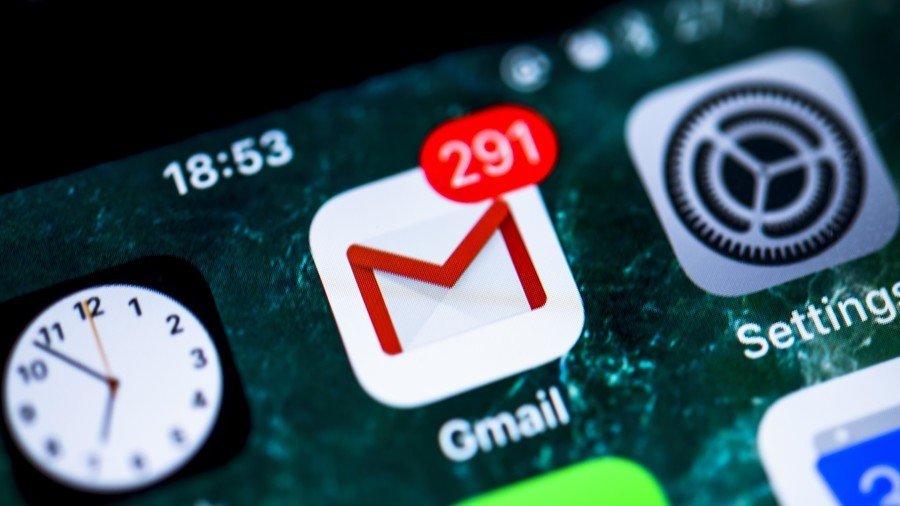 Omnipresent tech giant Google told US senators that it lets third-party apps read data from Gmail accounts and share this information with marketers, even though Google itself allegedly stopped this practice last year.
In a letter sent to the lawmakers in July and made public on Thursday, Google said that developers may share your data with third parties for the purposes of ad-targeting, "so long as they are transparent with the users about how they are using the data."
In practice, this means that any app that shares your private data with advertisers must disclose this fact in their privacy policy. This is seen first in a pop-up box that includes a note that the app wants permission to "read, send, delete and manage your email." However, information about the marketers this data is shared with can often be more difficult to find.
Google's letter came in response to a request by Republican senators for information about the scope of the email content accessible to these third parties. In their letter to the company, the senators claim that one marketing company, Return Path Inc, read the private contents of 8,000 emails to train its AI algorithms.
Return Path told the Wall Street Journal at the time that, while it did not explicitly ask users whether it could read their emails, permission is given in their user agreements, which state that the company collects personal information including but "not limited to your name, email address, username and password."
At least 379 apps available on the Apple and Android marketplaces can access users' email data. In Google's letter to Congress, the firm declined to say when, if ever, it has suspended an app for not complying with its rules.
Google itself has mined users' emails since Gmail was launched in 2004, but announced last year that it would stop the practice, amid privacy concerns and a federal wiretapping lawsuit.
Now, privacy officials from Google, Apple and Amazon are preparing to travel to Capitol Hill next week, for a Commerce Committee hearing. There, the tech companies will be asked to "discuss possible approaches to safeguarding privacy more effectively."
The hearing is another in a series of grillings faced by the tech industry since the Cambridge Analytica privacy scandal revealed in March that Facebook allowed a third party to collect personal information on millions of users. Google CEO Larry Page was invited to a Senate Intelligence Committee hearing on political bias, foreign interference and privacy on tech platforms earlier this month, but declined to show up, sending a written testimony instead.
Like this story? Share it with a friend!
You can share this story on social media: