MiG-31 fighter jet crashes in Central Russia, both pilots eject safely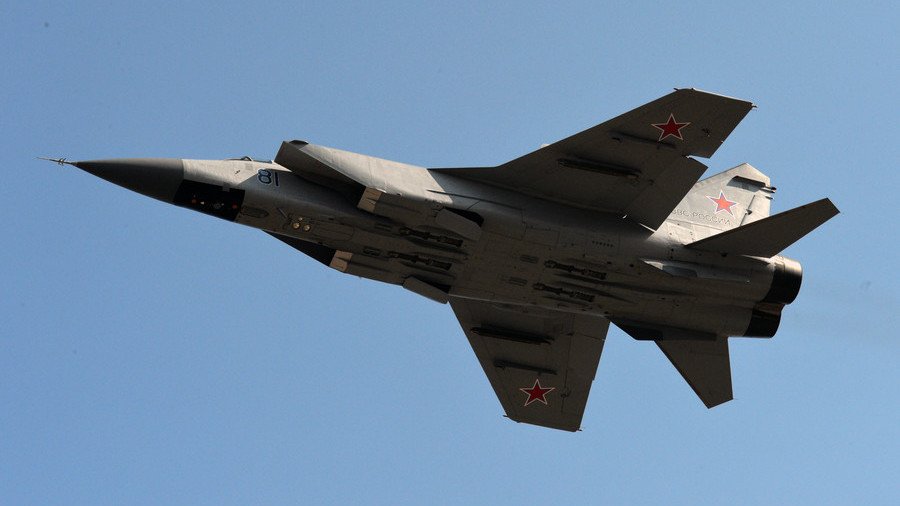 A MiG-31 fighter jet has crashed in the central Russian region of Nizhny Novgorod. The pilots ejected safely. The incident was likely caused by a technical malfunction, the Russian military says.
The plane crashed shortly after take-off, 17km from an airbase. The military jet reportedly caught fire before the crash. Both pilots – an instructor and a trainee – ejected safely and are safe and sound, the Russian military confirmed.
The Russian Defense Ministry said the incident was likely caused by a technical malfunction. The MiG-31 was not armed, as the pilots were on a training flight.
The jet crashed in an unpopulated area with no damage to any structures on the ground. An investigation team has already arrived to inspect the wreckage at the wooded area where the jet crashed.
The jet exploded upon impact and burned, RIA Novosti reported, citing a military source.
The Mikoyan MiG-31 is an iconic long-range supersonic interceptor which has been in service for over 35 years. The plane has gone through several modernizations, remaining one of the most high-altitude planes in active service. MiG-31 planes have been used as carriers for the air-deployed hypersonic Kinzhal missiles, unveiled by Moscow this year.
Think your friends would be interested? Share this story!
You can share this story on social media: