Idlib buffer zone will help Russia & Turkey clear area of radicals – analyst to RT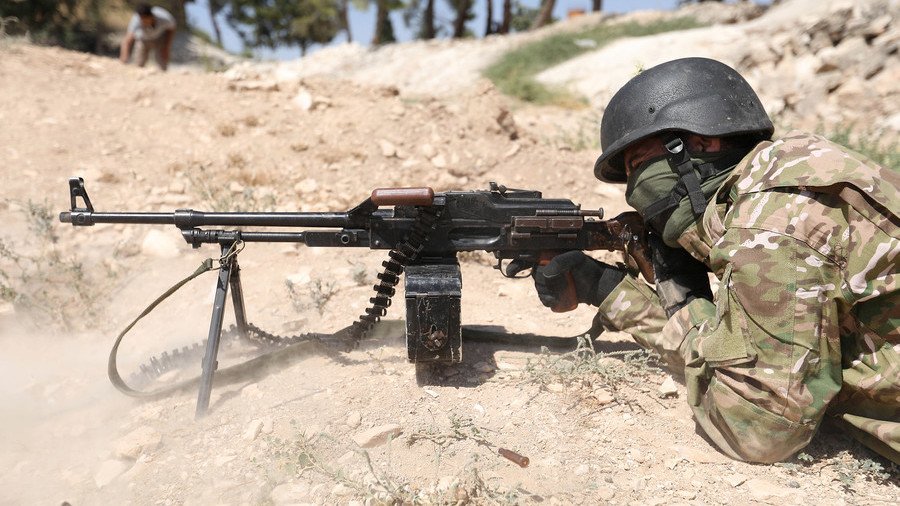 The demilitarized zone in Syria's embattled Idlib Province will help Russia and Turkey to clear out radical militants, as both sides will be patrolling the area, a professor of international relations told RT.
The deal to create a demilitarized zone in Idlib is "best military and diplomatic solution today" for Russia and Turkey, since they can remove the radicals from the province and avert mass civilian casualties, Huseyin Bagci says.
The agreement was reached on Monday between presidents Vladimir Putin and Recep Tayyip Erdogan after the leaders held hour-long talks in Sochi, south Russia. According to the plan, the radical militants, including an Al-Qaeda affiliate Hayat Tahrir al-Sham (formerly known as Al-Nusra Front), and their heavy weaponry must be withdrawn from the DMZ before October 10.
Bagci, who teaches in the Ankara-based Middle East Technical University, emphasizes that the agreed DMZ is not an "everlasting" solution, but a temporary measure.
"In the coming weeks, we will see how the radical groups will find the opportunity to leave the area, and the government forces will later fill in and control it with Russian help."
The scholar believes the new framework will make it easier for Turkey and Russia to control Idlib Province. It, likewise, will be easier for Moscow to clear the area of radicals because there will be room for better cooperation with the Turkish army.
"The Turkish and Russian military will be patrolling together, like the Turkish and American troops do it in Manbij."
READ MORE: 'Chlorine delivered': Idlib militants 'readying false flag attack' in Syrian village – Russian MoD
Bagci also hopes that, once the radicals are gone, the deal will motivate the local moderate pro-Turkish opposition to seek renewed negotiations with the Syrian government.
In the weeks leading up to the Putin-Erdogan talks, Washington had been warning Russia and Syria against conducting a full-scale offensive in Idlib. President Donald Trump wrote two weeks ago that, by striking militants, Syrian leader Bashar Assad would make "a grave humanitarian mistake."
By employing "confusing and contradictory" rhetoric, the US had essentially handed over the initiative for settling the Syrian conflict to other powers in the region, argues Abdulaziz Alghashian, a Middle East policy researcher at the University of Essex.
"The Putin-Erdogan agreement means that progress can be made in Syria, and, most importantly, the US doesn't have to worry about orchestrating some kind of a deal. It's already been surrendered to Russia and Turkey, who are clearly the dominant players here."
Speaking to RT, Alghashian said that the deal struck in Sochi is not surprising since Moscow and Ankara have common interests, such as tackling the threat of terrorism.
Like this story? Share it with a friend!
You can share this story on social media: