Norway didn't know much about Libya yet helped bomb it into chaos, state report finds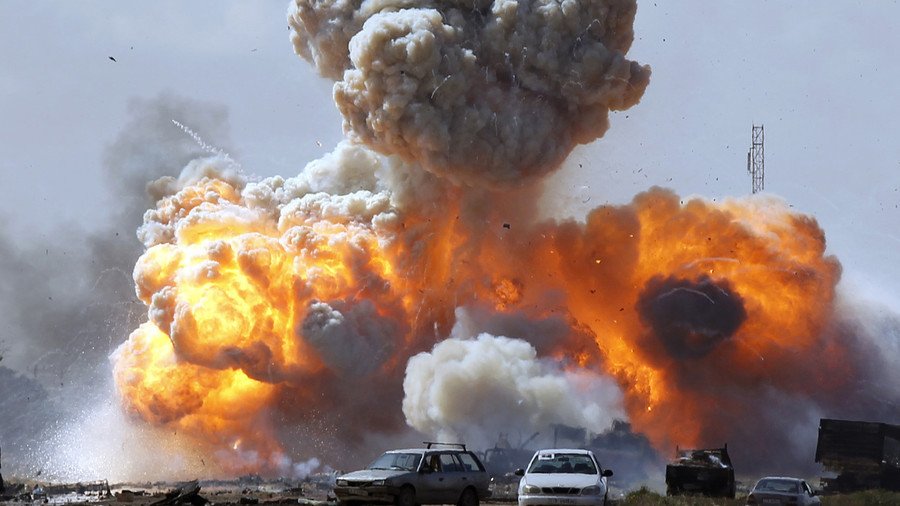 A Norwegian state report says the officials "had very limited knowledge" of what was going on in Libya, but promptly decided to join the US-led intervention, turning the once thriving North African nation into a terrorist hotbed.
Norway rushed to help its NATO allies to pound Libya with airstrikes in 2011, without understanding what was actually happening on the ground or the dire consequences the intervention might lead to, a new state report has concluded. The commission, chaired by former Foreign Minister Jan Petersen, found that politicians in Oslo "had very limited knowledge of Libya" when they dragged the nation into the US-led bombing campaign against the Libyan government.
"In such situations, decision-makers often rely on information from media and other countries," the report says.
Furthermore, the commission states that there are "no written sources" indicating that, before deploying warplanes against Libya, the Norwegian officials "assessed the type of conflict Norway was taking part in."
The attack, dubbed 'Operation Odyssey Dawn,' was aimed at aiding the armed anti-government rebels in ousting longtime leader Muammar Gaddafi and eventually led to his brutal murder. After Gaddafi's assassination, Libya quickly descended into civil war and became a hotbed for terrorism. The country is still divided between warring factions.
Norway had provided six F-16 fighter jets during the air campaign. According to the report, these jets flew 596 strike missions between March and July 2011, dropping 588 bombs on Libyan targets. This amounts to about 10 percent of all coalition strikes against Libya that year.
The report's revelations led some politicians to re-examine the country's involvement in the Libyan campaign.
"When you look at what happened next, with Libya becoming a hotspot of terrorism, this is not a decision to be proud of," former Center Party leader Liv Signe Navarsete said.
Socialist Left Party leader Audun Lysbakken told local media that "Norway should not have participated in the Libya war," given what the nation knows today.
The new information "is quite painful" for the political class, Morten Boas, researcher at the Norwegian Foreign Policy Institute, told RT. "The authors of the report are expressing regret. They say that they didn't really understand the [possible] outcome."
In 2011, many in Norway thought that the country was getting into the fight against Gaddafi "mainly for humanitarian reasons," Boas said. "The other key players saw beyond the humanitarian reasoning and were basically interested in regime change, getting rid of Gaddafi. I don't think that necessarily all Norwegian politicians really understood this."
Like this story? Share it with a friend!
You can share this story on social media: