'Not our minister': Migrant NGOs demand Germany's Seehofer change his behavior or resign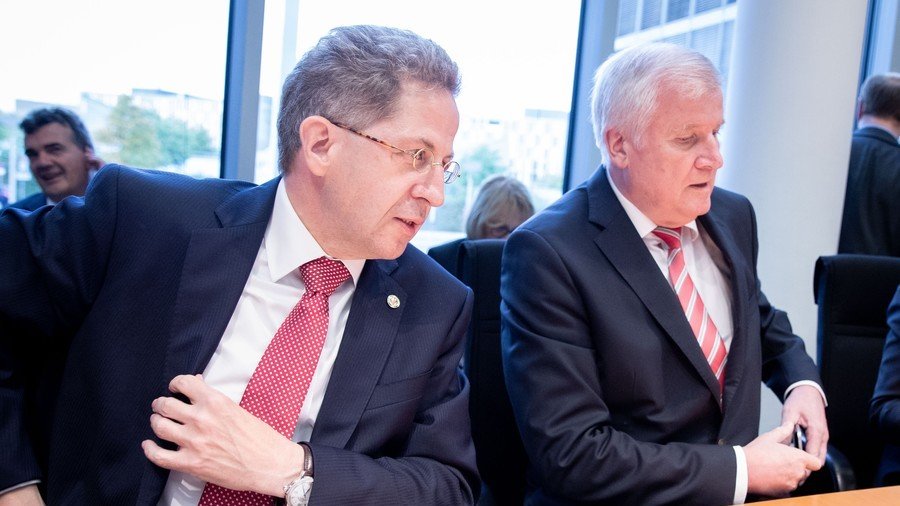 Two dozen migrant and anti-racist groups have penned a letter demanding that German Interior Minister Horst Seehofer change his stance on migration or leave office following his comments in the wake of protests in Chemnitz.
"An interior minister for everyone should not divide the society any further but instead clearly take a stand for the core values of our country," read an open letter titled "Not our interior minister." It was signed by more than 20 groups, including several associations of Turkish, Polish and Serbian communities, as well as pro-migration, pro-diversity and anti-fascist groups.
The document called on Seehofer to change his behavior and "finally take the right-wing threat seriously." It also said that the signatories are "extremely concerned" by the fact that far-right extremists are dominating the news and shouting: "Foreigners, get out!"
"We are concerned that out children cannot safely and freely move everywhere because of their appearance, name or beliefs," the signatories said, adding that the interior minister should make "sure that we do not need to be concerned about the wellbeing of our children."
The letter then claimed that Seehofer 'did nothing about that,' suggesting that he should alter his stance or "resign and leave office."
It called out Seehofer particularly over statements he made following massive protests in the eastern German city of Chemnitz in the wake of the murder of a German man, which was allegedly committed by two asylum seekers. Clashes between right-wing protesters and leftists resulted in some 20 people being injured, according to the police. At that time, Seehofer said he would join the protesters if he was not a minister.
However, what particularly angered the migrant associations was his statement that the issue of immigration is the "mother of all political problems" gripping Germany. They accused the minister of "deliberately allowing [his words] to be interpreted [in such a way] as if we were the problem."
Another point of contention was Seehofer's support for Hans-Georg Maassen, chief of Germany's domestic security agency, who said that he was "skeptical" about media reports of right-wing extremists chasing down foreigners during the protests in Chemnitz. While many politicians slammed Maassen over what they called a failure to defend the constitutional order, Seehofer said he had "full confidence" in the domestic security chief.
Maassen appeared to backtrack on his original comments in a letter to Seehofer, in which he clarified that he doubted whether the videos actually showed people being chased – but did not mean to question their authenticity. The migrant groups still accused the security chief of "lending support to the far-right extremists in a tense situation."
The development comes as Germany witnesses a wave of protests following migrant-involved deaths. Apart from Chemnitz, a new series of protests was triggered last weekend in the city of Kothen, where a man died after a scuffle with a group of Afghans. The victim died of heart failure, according to prosecutors, but two migrants were detained, sparking public outrage both from right-wingers and leftists.
On Tuesday, German police opened more than a dozen investigations after a rally in the city of Halle saw scuffles with police and demonstrators exhibiting Nazi salutes and slogans.
Like this story? Share it with a friend!
You can share this story on social media: