Russia to create humanitarian corridors in Idlib to prevent civilian casualties – Russian FM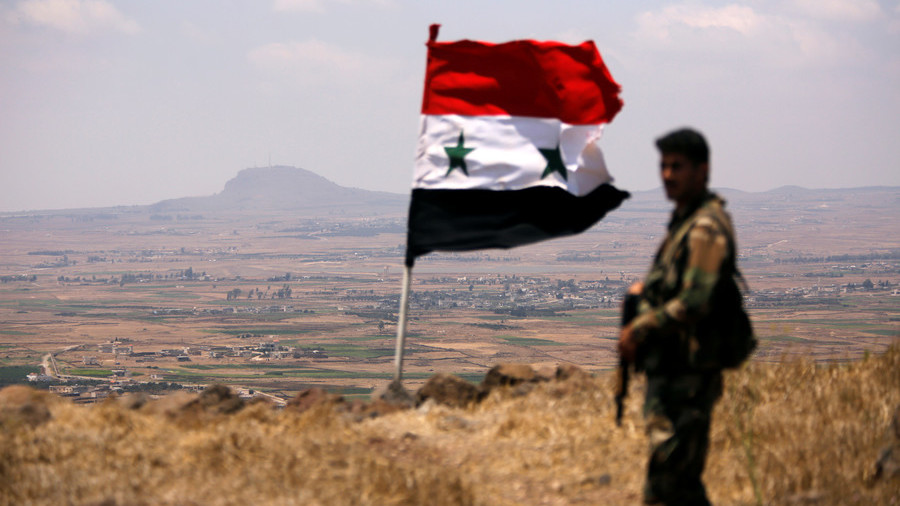 Moscow will create humanitarian corridors in Syria's Idlib and encourage local reconciliation deals to prevent civilian casualties, the Russian Foreign Minister has said. He warned that terrorist sites would still be targeted.
"We will do everything not to hurt civilian population," the diplomat said.
While delivering his message, Lavrov also pulled no punches on the way the Western coalition helped "liberate" cities. In particular, he touched upon Iraq's Mosul and Syria's Raqqa, which have been major strongholds of Islamic State (IS, formerly ISIS) terrorists for a long time.
The cities were razed to the ground during the Western-backed offensives and corpses were lying under the rubble "for months," he said. The minister recalled that during these operations no proper evacuation corridors were created for civilians to leave.
Lavrov dismissed reports suggesting that the Syrian army has already launched an assault on Idlib.
Western media and some politicians have been pushing the narrative that, if the Syrian army launches an offensive in Idlib, it will definitely end in a humanitarian disaster. The notion has been addressed by Russian officials who said that they will take all necessary measures to protect civilians.
US envoy to the UN Nikki Haley claimed that "any offensive" in Idlib is "going to be dealt with." The US has struck Syria twice after claims of chemical weapons use by the government in Damascus. "Don't test us again," she said in an interview to Fox News this week, addressing the Syrian government and its allies Russia and Iran.
Idlib is the last remaining stronghold of various jihadist groups that once sought to overthrow the government of President Bashar Assad, with support from the US, Turkey, Saudi Arabia and other regional powers. The most powerful of these groups is Hayat Tahrir al-Sham (HTS), formerly known as Jabhat al-Nusra; it is an affiliate of Al-Qaeda, the terrorist organization the US holds responsible for the 9/11 terrorist attacks in 2001.
The US-led operation in Mosul turned most of the Iraqi city into rubble. It might not return to normal life for decades with the UN saying that it is still littered with multiple bombs. An RT crew visited the devastated city, five months after the operation had been declared over in July 2017, and filmed the scale of the destruction.
Meanwhile, the once prosperous north-eastern Syrian city of Raqqa was left with 90 percent of its buildings in ruins after the 2017 operation. ( LINK) One year on, the city lacks aid and resources to de-mine the area and recover bodies from the ruins.
Think your friends would be interested? Share this story!
Subscribe to RT newsletter to get stories the mainstream media won't tell you.