'Stench of countless decaying bodies everywhere':  RT reports from Mosul months after victory
Five months on, what was once Iraq's second-largest city remains a mass grave after its recapture from ISIS, with the overwhelming smell of decay befouling the air.
Victory over Islamic State (IS, formerly ISIS) was declared in late July. Five months on from its recapture, Iraq's once-second-largest city Mosul remains a mass grave with the overwhelming smell of decay still befouling the air.
The victory came after nine months of artillery shelling and airstrikes, turning most of Mosul into rubble. The death toll was 11,000, according to the latest estimate by AP, and may be much higher, officials on the ground told RT.
READ MORE: 'None of this was worth it': Up to 11,000 civilians killed in battle to free Mosul, AP probe reveals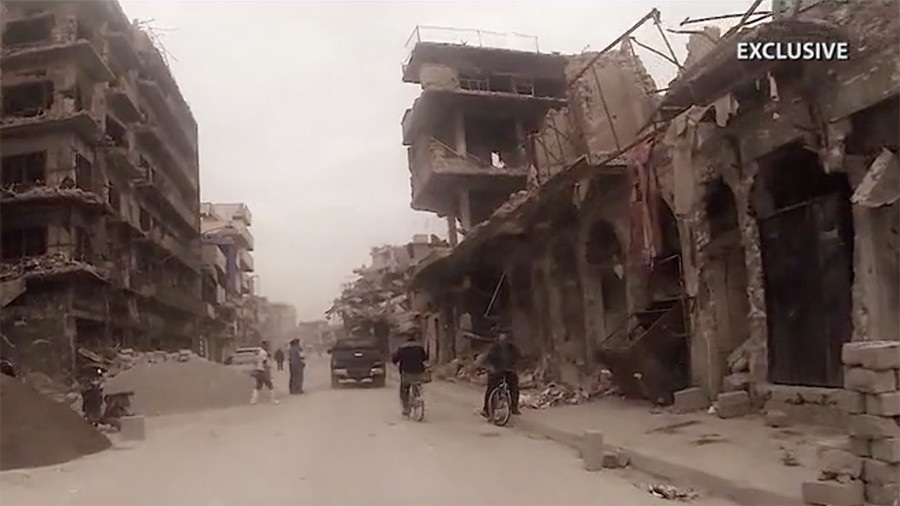 Even an approximate number of the lives lost cannot yet be established. Unquestionably, many corpses of militants and civilians are still buried under the rubble, with Iraqi authorities struggling to recover them. The process is further slowed by the many undetonated explosives littering the ruins, from devices improvised by IS to the industrial bombs and shells that were dropped on them.
Naturally, living anywhere near such unsecured areas is dangerous, sometimes fatal. Local medics told RT that every day they see two or three dead people killed by booby-traps, collapsing buildings and other hazards.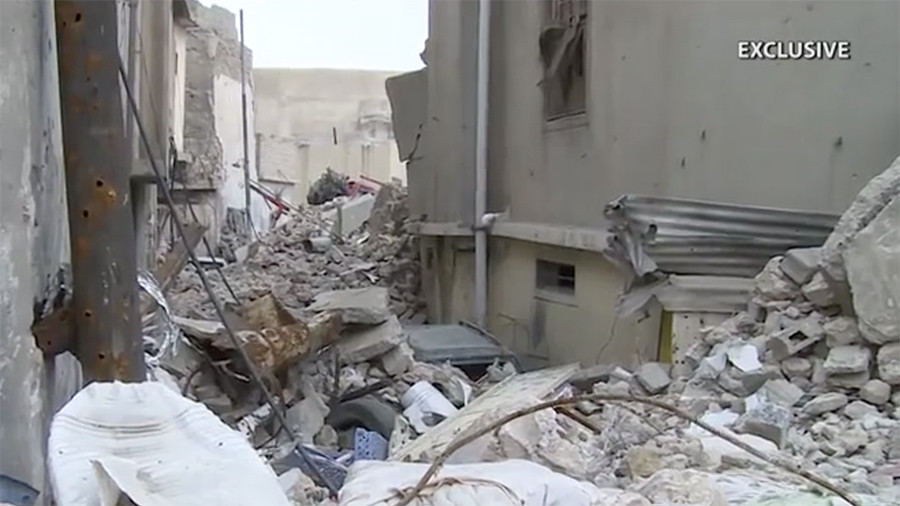 The scale of the chaos in Mosul entails a lack of accountability. But Mosul may well be one of the bloodiest massacres of civilians in recent history, RT's Murad Gazdiev reported from the devastated city.
"It's been almost half a year since they declared this a victory. And it was, despite its ugliness. Better this than ISIS," he conceded. "But no one mentioned the smell."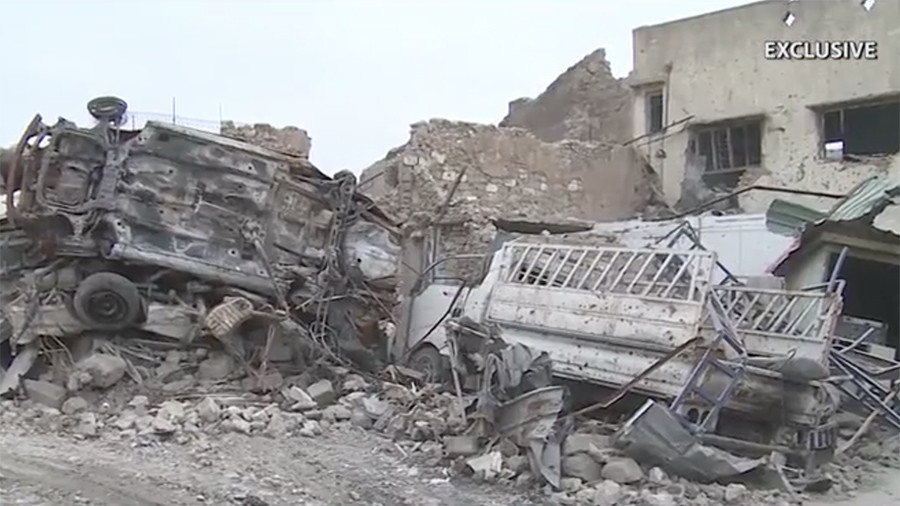 You can share this story on social media: