Czech PM backs Hungary after MEPs vote for sanctions against Budapest over 'democracy flaws'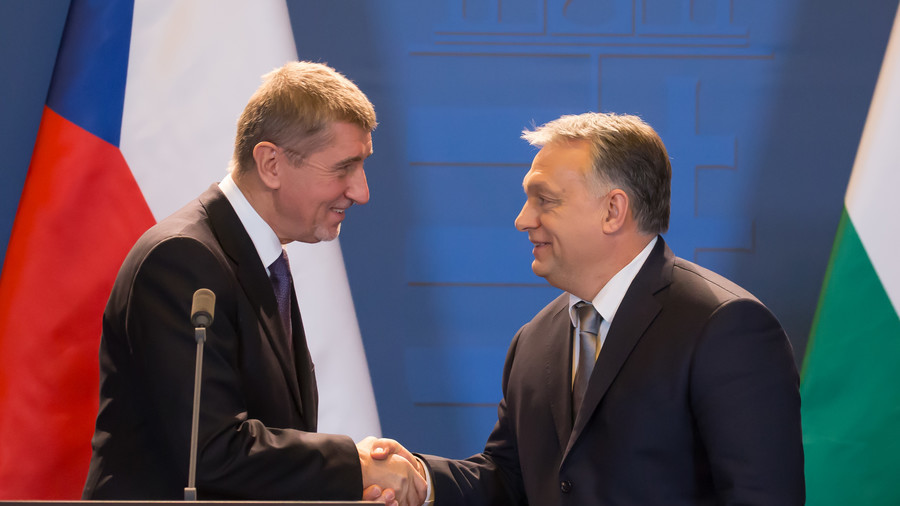 Hungary has received the backing of Czech PM Andrej Babis after the EU Parliament voted to support the 'nuclear option' Article 7 which could lead to sanctions on Hungary for allegedly flouting EU rules.
Babis voiced his support for Orban on Thursday saying that Prague has Budapest's back.
"This nonsense just ushers in negative sentiment into the European Union," Babis told online news website Parlamentni Listy when asked about the vote. "Instead of getting together, there is politics."
"So, I stand behind (Prime Minister) Orban. We are allies," he said.
Babis, along with Orban and the leaders of Slovakia and Poland, has been locking horns with Brussels over a number of issues, including the refugee quotas. Budapest in particular has recently been castigated by the EU for allegedly mistreating migrants and also putting pressure on the media.
Babis's vocal support comes after European MEPs voted to trigger Article 7 of 2007's Treaty of the European Union on Wednesday - its strongest weapon in bringing member states to heel. While it can't kick a member state out of the EU, it can allow the bloc to impose sanctions on Budapest including stripping it of the voting right at the European Council.
Hungary is the second EU member state to have an Article 7 process brought against it. Poland had the process kick-started last December over its reforms of the judiciary. However, unlike Hungary, Poland's case has yet to face a vote by MEPs.
The vote, which passed 448-197 with 48 abstentions, has already been slammed by Budapest, with Foreign Minister Peter Szijjarto calling it nothing but "petty revenge of pro-immigration politicians against Hungary."
READ MORE: 'Petty revenge': Hungary blasts MEPs for supporting punitive measures against Budapest
Orban himself warned ahead of the vote that Hungary won't back down in the face of "blackmailing" by the EU. He promised to protect his country's borders and "to stand up" to Brussels if it needed to.
However, the support of Babis could scupper the Article 7 proceedings against Hungary once it comes to the European Council. For it to pass, all 28 of the bloc's heads of state need to vote unanimously in favor.
The decision by the MEPs has been considered part of the EU's "authoritarian grip," by the ex-head of the UKIP party, Nigel Farage. British historian, philosopher and author John Laughland told RT that the move is in fact "crazy."
"It's amazing to me that the European Parliament has done this. From their own point of view, for their own institutional self-interest, it's crazy."
Subscribe to RT newsletter to get stories the mainstream media won't tell you.
You can share this story on social media: