'Unacceptable and unjustifiable': Venezuelan FM blasts US for seeking regime change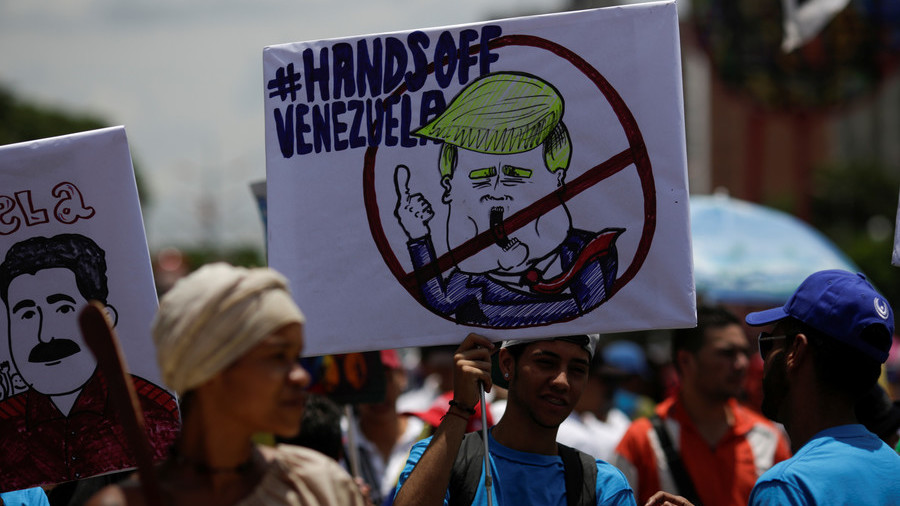 The Venezuelan foreign minister has denounced a US coup bid against the Latin American nation, after reports of US officials holding numerous secret talks with rebel officers who planned to topple the government.
"It is absolutely unacceptable and unjustifiable" for the Donald Trump administration to "encourage and promote violent actions of extremist factions" seeking to overthrow the government, Jorge Arreaza wrote on Twitter on Sunday.
The foreign minister's remarks came after multiple reports that officials in Washington are considering an ouster of Venezuelan President Nicolas Maduro, and possibly even an outright invasion of the country.
On Saturday, the New York Times reported that US officials held secret talks throughout last year with various dissidents within the Venezuelan Army, including individuals on the US' own sanctions list of corrupt officials. The White House has not explicitly denied the revelations presented in the NYT story. Instead, it merely states that the US supports Venezuela's "peaceful, orderly return to democracy." Washington continues to hear the "daily concerns of Venezuelans," said Garret Marquis, spokesperson for the White House National Security Council.
In response to mounting sanctions and criticism from Washington, the head of Venezuela's Constituent Assembly Diosdado Cabello announced that the ruling party will stage a massive "anti-imperialist" protest march against US efforts to meddle in the country's domestic affairs. The demonstration will take place in the nation's capital, Caracas, on Tuesday.
As Venezuela continues to suffer from severe shortages and hyperinflation, the US has slapped the nation with several rounds of sanctions, including restrictive measures against Venezuela's finances, which are intended to prevent it from selling its debt.
Nicolas Maduro was re-elected for his second six-year term in May. Washington slammed the election as a "sham" and described it as "neither free or fair."
Like this story? Share it with a friend!