7 injured in Paris after man armed with knife, iron bar goes on stabbing spree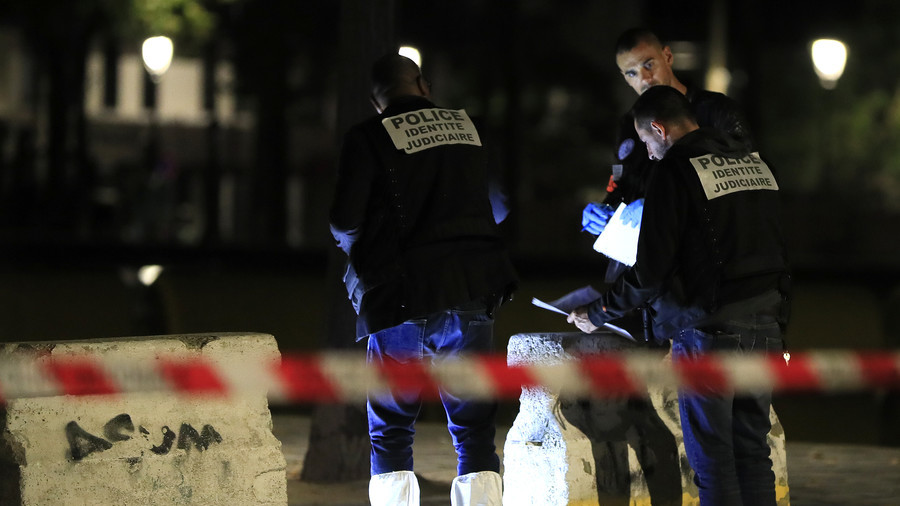 At least seven people have been injured, four seriously, in Paris after a man attacked people with a knife and an iron bar at two separate locations. The attacker is believed to be an Afghan national.
In an initial incident, the attacker wounded three people in front of a cinema in the 19th arrondissement late on Sunday evening. A group of men playing petanque tried to stop him by throwing a heavy iron ball used in the popular French game, according to Le Parisien.
"He had an iron bar in his hand which he threw at the men chasing him, then he took out a knife," a security guard at the cinema recalled after the initial attack.
According to another witness account, a man running with a 25-30cm knife in his hand was pursued by around 20 people. "They started throwing petanque balls at him. Around four or five balls hit him in the head, but they weren't able to stop him," Youssef Najah told AFP.
After running away from the scene of the first attack, the assailant continued on Rue Henri Nogueres, where he wounded two English tourists, who sustained head and chest injuries.
The aggressor, who was also injured, was finally arrested by the Anti-Crime Brigade (BAC) of the police. The suspect is believed to be "an Afghan" national, local media report.
In total, at least seven people were injured by the individual, four of whom have been hospitalized in a serious condition, police said.
While authorities have yet to establish the motive behind the attack, an investigation has been launched into the violent spree. A source close to the probe told Le Parisien that, so far, there was no basis on which to call the incident a terrorist attack.
Think your friends would be interested? Share this story!
You can share this story on social media: