Pentagon designing 'Glide Breaker' interceptor to hit enemy hypersonic missiles – media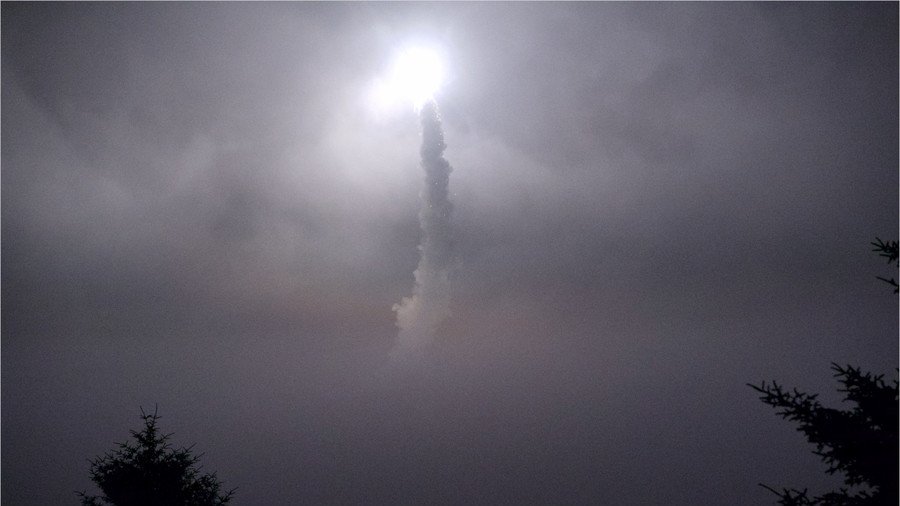 The Pentagon's DARP agency has started to develop a hard-kill interceptor capable of hitting incoming hypersonic projectiles. The move follows news of Russia's success in building top-class high-speed weapons.
The Defense Advanced Research Projects Agency (DARPA) has launched a high-tech project to develop an interceptor to shoot down enemy hypersonic missiles, the Drive reported.
In September, DARPA displayed concept art of the project, named 'Glide Breaker', which depicted features of a hard-kill, kinetic interceptor that is capable of engaging unpowered, high-speed vehicles, the Drive said. The agency's Tactical Technology Office had previously hosted a gathering to explain the project and its requirements in July 2018, according to the media outlet.
Little information on the project has been made available to the public so far. Back in July, DARPA said that the objective of Glide Breaker will be "to further the capability of the United States to defend against supersonic and the entire class of hypersonic threats."
It added that the US military is interested in having "component technologies that radically reduce risk for development and integration of an operational, hard-kill system." If developed, the Glide Breaker would serve as a deterrent creating "large uncertainty for the adversary's projected probability of mission success and effective raid size."
However, it is unclear if designing a fully fledged hypersonic interceptor is realistic. The Drive itself notes that knocking down an ultra-fast missile out of the orbit is like trying to "hit one bullet with another bullet." Hypersonic missiles usually fly at more than five times the speed of sound.
The revelation follows reports of Russia's successes in developing advanced hypersonic weapons. These first came to light in March of this year, when President Vladimir Putin unveiled an array of futuristic systems during an annual address to lawmakers.
The missiles, some of which are already in service, were said to give Russia an unrivaled deterrent in the future. One was the hypersonic air-launched Kinzhal (Dagger) missile, which is able to travel 10 times faster than the speed of sound.
Another is the Avangard (Vanguard) hypersonic glider, which is still being tested by the military, while the infrastructure – presumably underground silos – is being adjusted to accommodate the device.
News of Russian hypersonic weapons also emerged in Western media earlier this year. In May, CNBC quoted a source aware of US intelligence reports that claimed the Russian military had successfully tested hypersonic weapons twice in 2016.
Months later, the FSB, Russia's domestic intelligence agency, launched an inquiry over suspicion that classified information on top-class hypersonic projectiles had been leaked to the West. In July, the security service raided two major research and development centers based in and outside of Moscow.
Subscribe to RT newsletter to get stories the mainstream media won't tell you.
You can share this story on social media: