Floating crane hits Crimean Bridge during heavy storm in Russia (VIDEOS)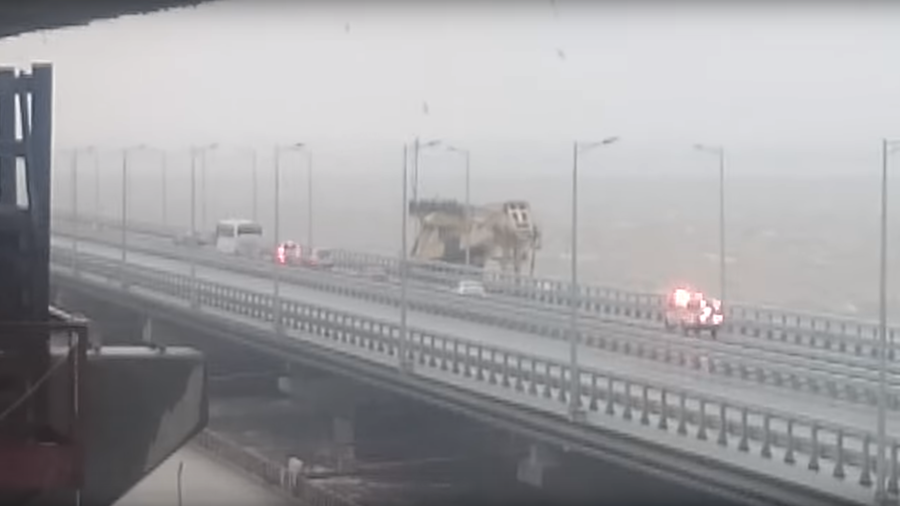 Videos shot by locals show a large floating crane pressed against the Crimean Bridge after it was sent adrift by heavy winds. The collision led to the partial closure of a road section as the crane had to be towed back.
The large yellow crane hit the recently opened 19km-long bridge during a raging storm in the Kerch Strait on Saturday morning. The floating construction was dragging anchors and collided with one of the bridge's pillars.
The bridge sustained minor damage, mainly on its guard rails and a lighting mast. "No other visible damage was so far documented," the company responsible to the bridge's maintenance told Interfax news agency.
A tug boat was dispatched to tow the crane away.
The Crimean Bridge was officially opened to traffic in May. It connects the Crimean peninsula with mainland Russia.
Like this story? Share it with a friend!
You can share this story on social media: