A Murder Is Announced? US narrative on Idlib resembles Agatha Christie novel, Russia's UN envoy says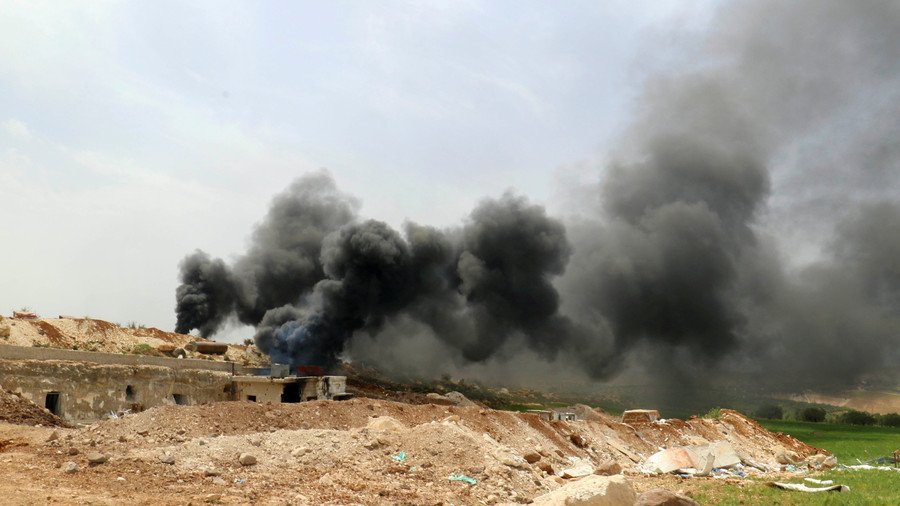 US and its allies' speculation that the Syrian government is going to use chemical weapons in Idlib resembles Agatha Christie's novel, where the crime scene is publicly announced in advance, Moscow's UN envoy believes.
"The alleged intention of the Syrian government to use poisonous substances in Idlib is presented as a fait accompli," Russian representative at the UN, Vassily Nebenzia, said during a UN Security Council meeting on Thursday. The diplomat was referring to repeated US and its allies' warnings about what they believe are Damascus' preparations to unleash a chemical attack. However, the exact proof to back up the claims has been kept in the dark.
"Agatha Christie's 'A Murder is Announced' novel comes to mind, when the impendending crime was reported in a newspaper, including is time and place," Nebenzia went on. He reminded that the onlookers who came to the scene were not disappointed with the show.
Meanwhile, the US keeps maintaining its old narrative on Damascus alleged plans. During his first interview to a narrow circle of journalists, recently appointed Washington's' adviser for Syria, Jim Jeffrey, said that there is "lots of evidence that chemical weapons are being prepared" citing "very good grounds" for a such warning. This comes on the heels of the 'psychic' US envoy to the UN Nikki Haley's prediction that if a chemical attack takes place, she already "knows" the perpetrators.
However, all those statement-makers do not bother themselves or the public with any explanation on already bombed state's motives to poison Syrian civilians, Moscow's UN envoy stressed. On the other hand, the warnings can serve "an invitation to terrorists" to carry out a false-flag attack.
"The Syrian authorities do not need it [the attack], but the terrorists, for whom it's a way to provoke an aggression against Damascus, really do," Nebenzia told the meeting.
Over the past weeks Moscow has repeatedly warned that chemicals have been delivered to Syria and that the militants, instructed by Western secret services, are going to stage an attack. The provocation is to be further used to discredit the Syrian authorities and justify aggressive actions against it, as done before.
Think your friends would be interested? Share this story!
Subscribe to RT newsletter to get stories the mainstream media won't tell you.
You can share this story on social media: