Nina Ricci the only party to gain anything from Skripal poisoning case – Russian envoy to UN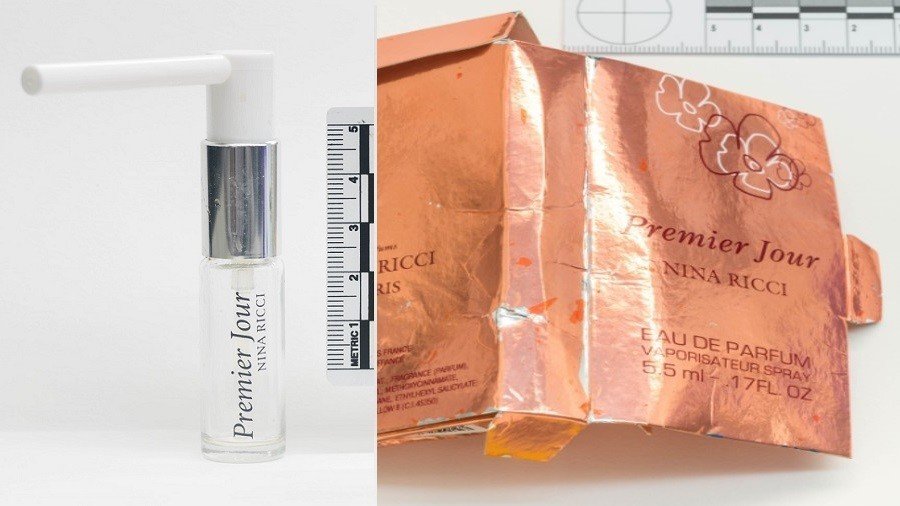 The nerve agent attack in Salisbury has so far had only one benefactor – Nina Ricci, which got free advertising due to a disguise apparently used by the perpetrators to hide the poison, the Russian envoy to the UN joked.
The British investigators said a counterfeit Nina Ricci bottle was used as a container and delivery device for the chemical used in the poisoning of Sergei Skripal and his daughter in March. The same container was found by a struggling couple from Amesbury, who got poisoned themselves.
Speaking at a UN Security Council session on Thursday, Russian envoy Vasily Nebenzya, denounced Britain for accusing Russia of the crimes, saying that the allegations are not base on any hard evidence.
"There were plenty of baseless allegations against Moscow and concrete sanctions based on them. Apparently, the only winner in this continued theatre of absurdity is Nina Ricci, the product of which got some free ad as a container for the toxic chemical," he said.
Britain says two Russian military intelligence agents tried to kill Skripal with a weapons-grade chemical weapon, claiming the identification was made by the British intelligence. Russia denies any involvement and accuses Britain of spinning the case to stir anti-Russian sentiment.
If you like this story, share it with a friend!
You can share this story on social media: