OPCW investigation confirms that Amesbury victims poisoned by the same agent as Skripals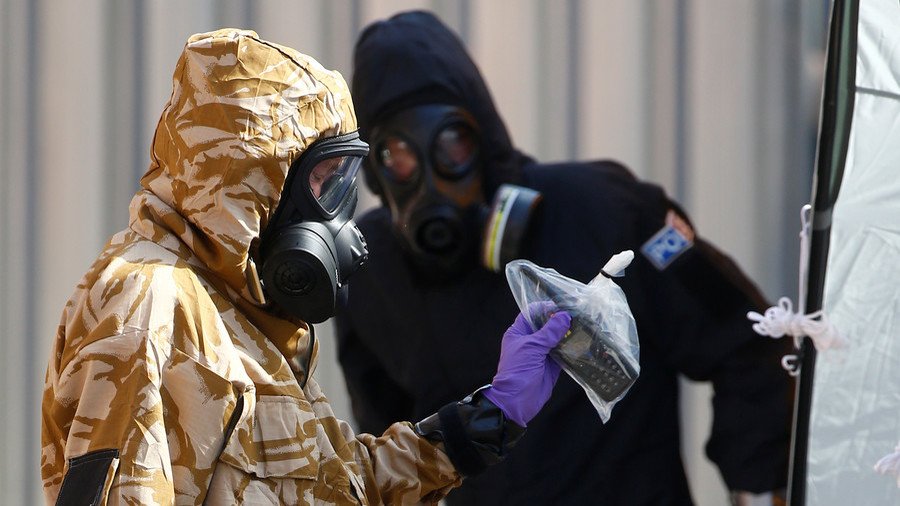 The Organisation for the prevention of chemical weapons has concluded that the chemical agent that poisoned a couple in Amesbury in June was the same one used to poison Sergei and Yulia Skripal in March.
The OPCW's findings, released in a report on Tuesday, confirm British authorities' suspicions that Charlie Rowley and Dawn Sturgess were exposed to 'Novichok,' a nerve agent supposedly manufactured in the former Soviet Union.
The same kind of agent was used to poison former Russian double agent Sergei Skripal and his daughter Yulia in Salisbury in March. The poisoning ignited a diplomatic spat between the UK and Russia, with the British government blaming Moscow. No concrete, publicly-available evidence has been produced to link the case to Russia.
British authorities have attempted to tie the incidents together, with the premise that the perpetrators left behind some of the "military-grade nerve agent" when they targeted the Skripals.
Rowley, 45, and Sturgess, 44, allegedly came in contact with the chemical while they were out drinking in a park in Amesbury, a short drive away from where the Skripals were poisoned. Sturgess is said to have sprayed herself with the chemical from a perfume bottle the pair picked up in the park. She would later die in hospital, while Rowley survived.
Foreign Secretary Jeremy Hunt welcomed the OPCW's findings, and pointed the finger at Russia again on Tuesday.
"The recklessness of the Russian state in bringing a nerve agent in to the UK, and total disregard for the safety of the public, is appalling and irresponsible," he said. "Our thoughts are with the family of Dawn Sturgess, and with Charlie Rowley."
Moscow has repeatedly and pointedly denied any involvement in either case. Russian authorities have offered to assist in the investigation, but have so far been denied a say in the matter.
Alexander Shulgin, the Russian envoy to the organization, told RT: "Even though the OPCW report doesn't pinpoint Russia as the source of the chemical agent, the UK continues to blame Russia." In his view, London "wants to somehow use the authority of the OPCW and its findings to back up the domestic investigation."
Under the Chemical Weapons Convention, Shulgin said, "if a member state has a question for another member state, as the UK does for Russia in the Skripal and Amesbury cases, there's a consultation procedure for this."
"We hope that the British colleagues will realize the futility of avoiding the Convention rules and will return to the normal legal process," he said.
Think your friends would be interested? Share this story!
You can share this story on social media: