Scallop squabbling: French Navy may intervene if clashes continue with British fishermen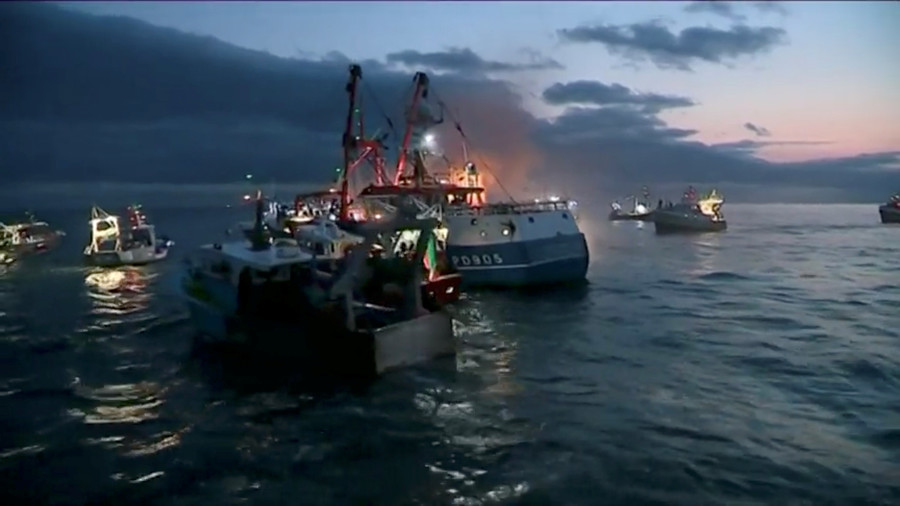 It's not often that scallops are the cause of a bitter fight, but that's exactly what's happening between French and British fishermen at the moment – and the French Navy is ready to intervene if the two sides can't get along.
They're one of the most boring creatures in the sea, but the two sides believe they're worth fighting over. The Brits have accused the French of ramming their vessels and hurling projectiles, and the French say they've come under violent counter-attack. This is after the French chased their rivals out of the Baie de Seine last week.
The quarrel has gotten so bad that Paris says it isn't afraid to send in the French Navy to straighten the fishermen out, according to French Agriculture Minister Stephane Travert, who said he's spoken to his British counterpart about the situation.
"We can't keep going on like this, we can't keep having skirmishes like that," he told CNews ahead of French-British talks on the matter which are scheduled for Wednesday. "The French Navy is ready to step in if more clashes break out, as well as carrying out checks."
British and French fishermen are both legally allowed to operate in the Bay of Seine, but France bans scallop dredging between May 15 and October 1. Britain, however, allows it year-round.
The difference in regulations has long angered the French, who accuse the Brits of "pillaging" the scallop supply, and believe their competitors should face the same restrictions they do.
The scuffle is the latest flare-up in a long-running scallop dispute. When a similar battle began five years ago, British and French fishermen brokered yearly agreements which saw the Brits limit their scallop dredging in the Bay of Seine in exchange for some French scallop permits. However, that agreement has broken down over the past two years, French fishermen told Reuters, citing the UK's pending exit from the European Union as a possible reason.
The maritime argument brings to the forefront problems between European member states over fishing rights, a topic that is likely to be thrust further into the spotlight as the UK negotiates its future trade relationship with the EU. However, Brussels can't step in when it comes to this particular dispute, as scallops are one of just a few species where fishing is governed by national – not EU – regulations.
Like this story? Share it with a friend!