'Booked out for weeks': Italy's 1st sex doll brothel opens in Torino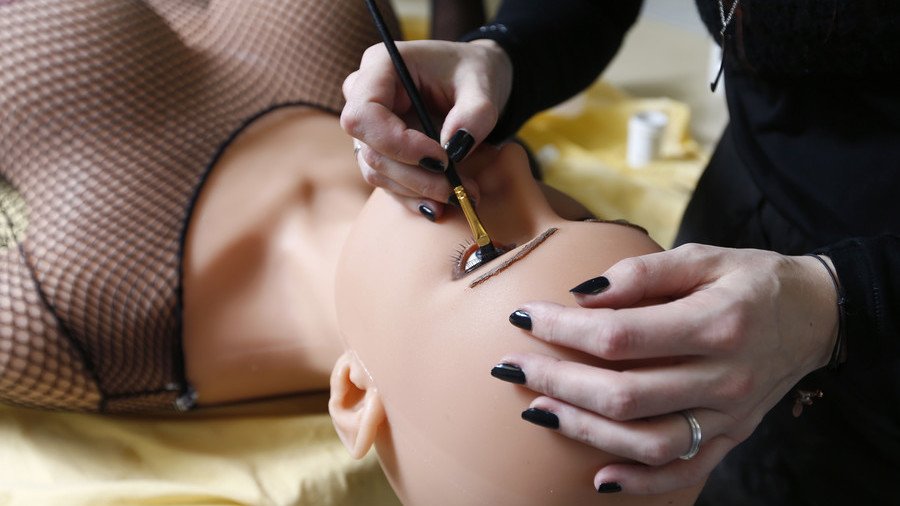 Torino, Italy is home to a new business, but it has nothing to do with pizza or pasta. It's a sex doll brothel which is apparently so popular that it's "booked out for weeks."
LumiDolls Torino, Italy's first sex doll brothel, opens on Monday, allowing guests looking for a "totally new" experience to spend some intimate time with a silicone lover.
Rates begin at €80 (US$93) for half an hour, and guests can pick which "prostitute" they spend time with - there are seven females and one male to choose from.
Customers can even choose which position they would like to find their doll lying in. "The positions that they can take are many, almost all those of Kamasutra," the company told Wired. Those who choose to make love with the male doll, Alexander, will be able to extend his penis anywhere from 13 to 18 centimeters.
Each customer (and their chosen doll) will receive a private room equipped with a bed, bathroom, and a TV screen for watching porn, according to reporters from Wired, who were given a sneak peek at the premises. But anyone looking for a sexual escapade in the shower is prohibited from doing so, because the dolls "are not able to stand on their own."
But just because the 'sex workers' aren't human doesn't mean they don't need to be treated with respect. Each customer must agree to a code of ethics, which includes promising to treat them well. A €50 ($58) deposit is taken from each guest to ensure they stick to the rules.
After sex, each doll is taken to a service room where it undergoes a sanitation ritual which the company says lasts a couple hours. The method is secret, however, and was not revealed to Wired.
While the idea is foreign - and a bit creepy - to many, there are apparently plenty of people who can't wait for the experience. "We're booked out for weeks, save for a few small exceptions," LumiDolls told Wired.
LumiDolls' Italian location follows its success with sex doll brothels in Barcelona and Moscow. The concept continues to grow across Europe and the world, with North America's first sex doll brothel set to open in Toronto later this month.
Like this story? Share it with a friend!
You can share this story on social media: