Water worlds can support life – we don't need another 'Earth,' study finds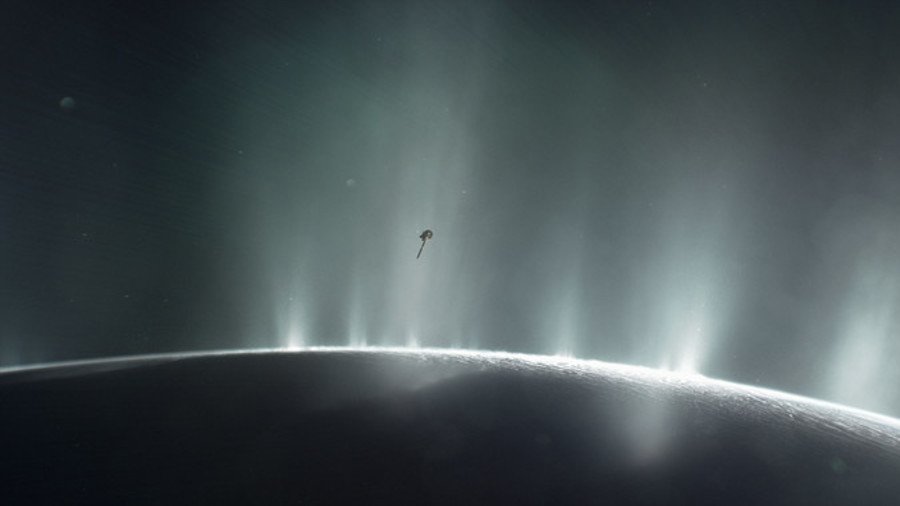 A world entirely covered in water could support life, according to a new study which challenges the prevailing scientific thought that living entities need a planet like Earth in order to survive.
After running more than 1,000 simulations, researchers at the University of Chicago and Pennsylvania State University found that ocean planets can stay in the "sweet spot" needed to support the cycling of minerals and gases that keep the climate stable on Earth, for much longer than previously assumed.
"This really pushes back against the idea you need an Earth clone – that is, a planet with some land and a shallow ocean," said Edwin Kite, assistant professor of geophysical sciences at UChicago and lead author of the study. The team's findings are published in the Astrophysical Journal.
Astronomers have been scoping the solar system for Earth-like planets that could one day support life for decades – resulting in the relatively recent discovery of several exoplanets that appear to be humankind's best shot at an alternative to their home planet.
However, some of the exoplanet options have been deemed less viable because they're completely covered in an ocean hundreds of miles deep, covering all rock and suppressing volcanoes.
Through a simulation of thousands of randomly-generated planets which tracked their climate evolution over billions of years, the team found that many sitting in just the right location around their stars stayed stable for longer than expected.
READ MORE: Kepler-90: NASA announces discovery of solar system similar to ours
"The surprise was that many of them stay stable for more than a billion years, just by luck of the draw," Kite said. "Our best guess is that it's on the order of 10 percent of them."
Kite says the scientific community has been too quick to disregard the ocean planets because they can't regulate their temperature in the way Earth does – by drawing down greenhouse gases into minerals and warming the planet by releasing them via volcanoes.
The team found that any planet with the right amount of carbon and the ability to cycle it between the atmosphere and ocean is enough to maintain the planet's balance.
Like this story? Share it with a friend!
You can share this story on social media: