'Insults' to Islam were motivation for Afghan man's attack on 2 Americans in Amsterdam - prosecutors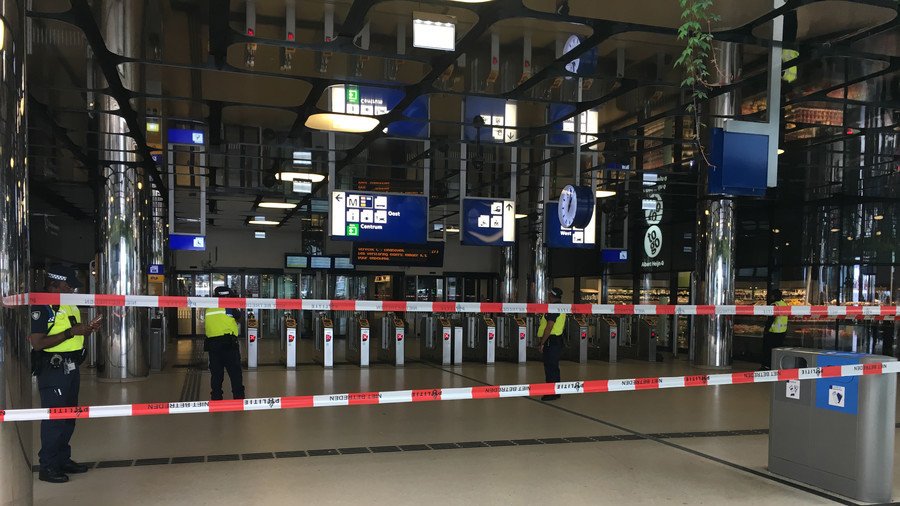 The man who stabbed two American tourists at Amsterdam's busy Central railway station says he was motivated by insults to Islam in the Netherlands and that he chose his victims at random, according to prosecutors.
The 19-year-old Afghan national, identified as Jawed S., said he traveled to Amsterdam from Germany – where he has residency – to carry out the attack, citing what he believes to be repeated insults against Allah, the Koran, and Islam's Prophet Mohammad in the Netherlands, the Public Prosecution Service wrote in a statement.
The attacker specifically mentioned the name of the anti-Islamist Dutch politician Geert Wilders. However, he declined to mention the Prophet Mohammed cartoon contest that Wilders had planned on holding but recently canceled due to security concerns. Drawing the Prophet Mohammed is considered blasphemous in the Muslim faith.
The man also said that he chose his two victims at random at the train station on Friday. He added that he did not know they were American tourists when he picked them. Both victims are still in hospital but are expected to recover.
The attack took place at Amsterdam's Central railway station on Friday, with police shooting and arresting the attacker after it occurred. Multiple devices belonging to Jawed S. have been seized and are under investigation. A search has also been carried out at the suspect's home in Germany, at the request of Dutch authorities.
Meanwhile, the suspect is still in hospital where he is being treated for his injuries. He will also be "examined psychologically and psychiatrically," the Public Prosecution Service wrote in its statement.
Like this story? Share it with a friend!
You can share this story on social media: