Ukrainian intelligence agency involved in slaying of Donbass leader – FSB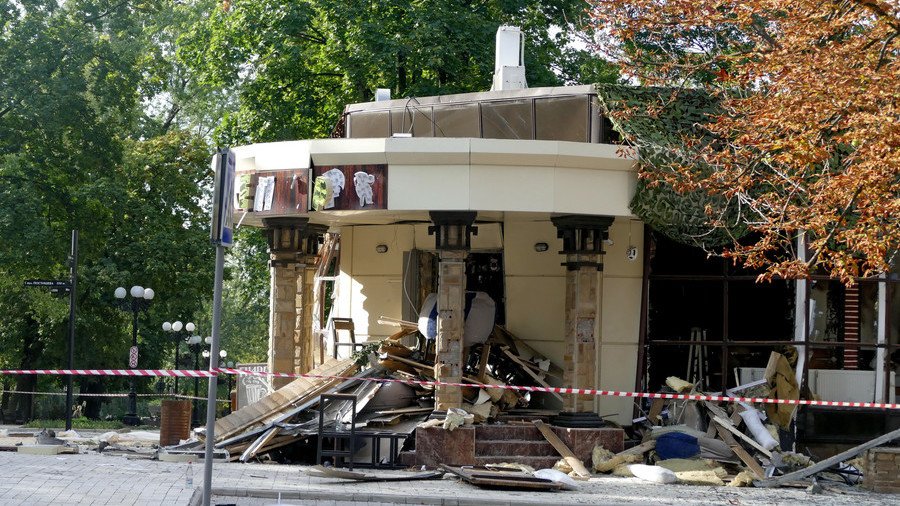 Russia's Federal Security Service (FSB) has accused Ukrainian intelligence services of being behind the explosion on Friday which killed Aleksandr Zakharchenko, the leader of the self-proclaimed Donetsk People's Republic.
Russian intelligence believes that Ukraine's Security Service (SBU) was likely behind the recent killing of the Donetsk Republic leader, FSB spokesman Sergey Beseda said on Monday, as cited by TASS and RIA Novosti. The FSB is ready to assist the authorities of the self-proclaimed republic to investigate Zakharchenko's slaying, he added.
In fact, "our specialists are already working there," Beseda said.
The leader of the self-proclaimed Donetsk Republic was killed on Friday when an explosive device detonated at the Café Separ in the city of Donetsk. Zakharchenko's bodyguard was also killed by the blast, which injured 11 others. Ukraine's SBU rejected allegations of its involvement in the murder within hours of the blast, claiming it was a caused by infighting within the rebel republic.
Moscow has condemned the murder of the 42-year-old, stating that the incident might jeopardize the peace process in eastern Ukraine.
"Given the current situation, it's impossible to talk about the nearest meetings in the Normandy format like many of our European partners would have wanted," Russian Foreign Minister Sergey Lavrov said on Saturday. "It is a serious situation that must be analyzed. We are doing it right now."
Zakharchenko was buried on Sunday, with at least 120,000 people attending his funeral to bid farewell. He had led the breakaway republic since November 2014, surviving several assassination attempts during his term. Donetsk province, along with neighboring Lugansk, began engaging in armed conflict with the Kiev authorities following the 2014 coup, which ousted Ukrainian President Viktor Yanukovich.
Think your friends would be interested? Share this story!
You can share this story on social media: