'The city is orphaned': 120,000 mourners bid farewell to murdered Donbass leader in Donetsk (PHOTOS)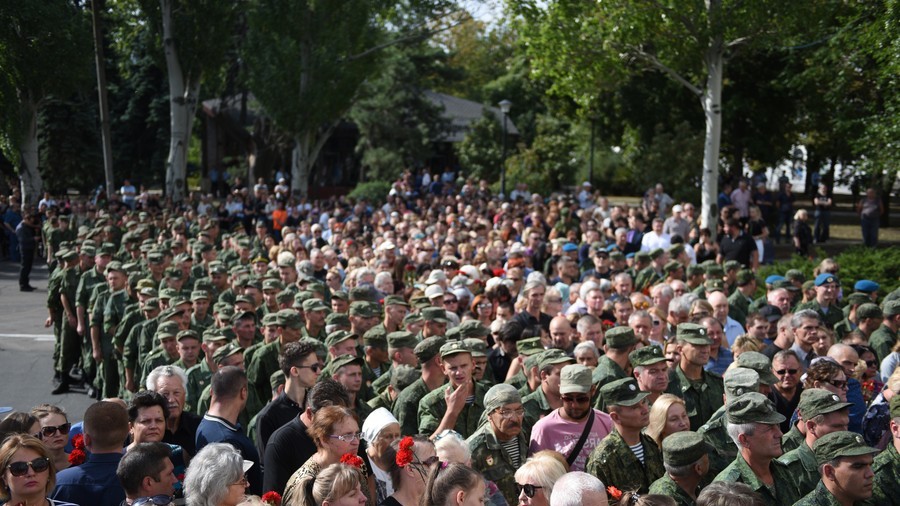 At least 120,000 people have attended the funeral of Aleksandr Zakharchenko, the leader of the self-proclaimed Donetsk People's Republic, who was killed by an explosion in a cafe in the eastern Ukrainian city of Donetsk on Friday.
Zakharchenko's remains were placed on display in the lobby of the State Academic Opera and Ballet Theatre in the center of Donetsk. It is not far from Cafe Separ, where the leader of the self-proclaimed DPR was murdered.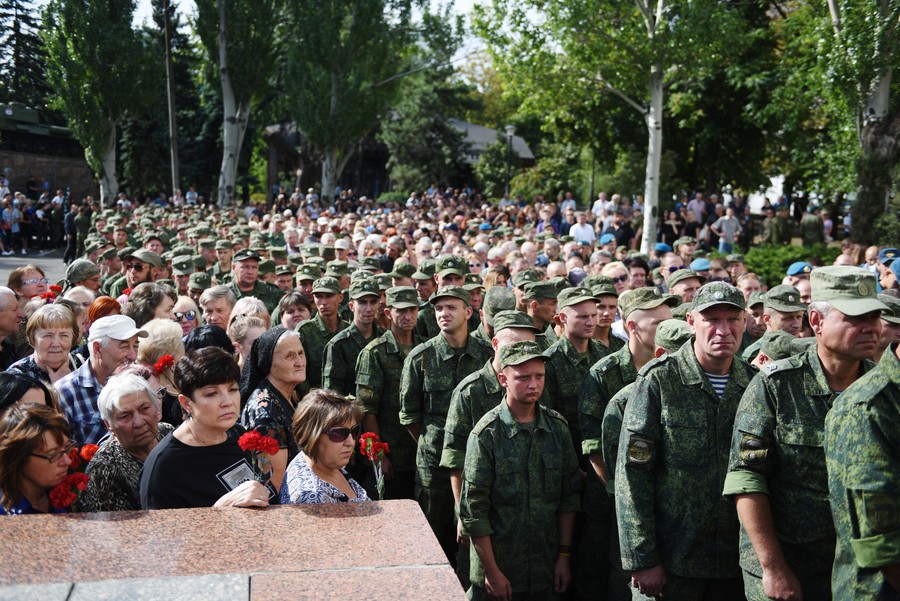 Over 120,000 people came to bid farewell to the assassinated leader, a spokesperson for the city council confirmed to reporters.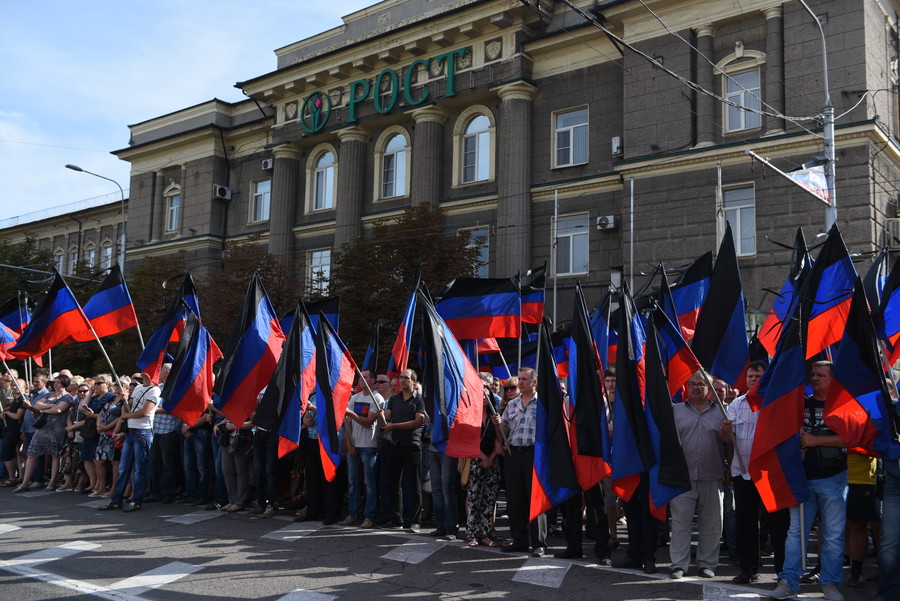 People were seen carrying flowers for the farewell ceremony of the Donbass leader. "[We have] nothing but tears! We do not know what to say," three women from Yasynovataya town in Donetsk region told RIA Novosti.
"How could this [murder] ever happen?! In the center of the city where many mothers walk with children, where ordinary people walk!" another grieving woman exclaimed. Zakharchenko was married, and is survived by four sons.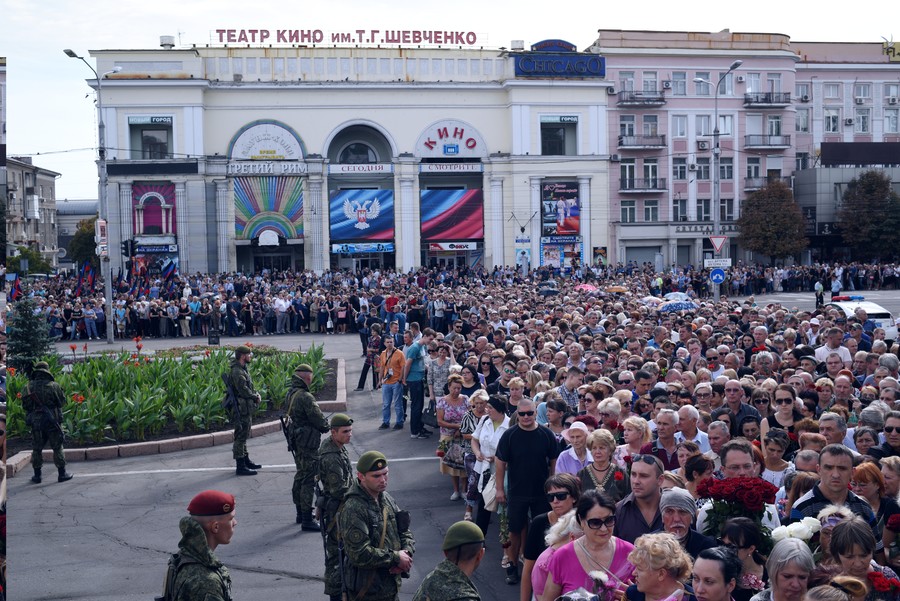 Moscow condemned the murder of 42-year-old Zakharchenko, adding that it could be detrimental to the whole peace process in Ukraine. "It is a blatant provocation aimed at undermining the implementation of the Minsk Agreement in eastern Ukraine," Russian Foreign Minister Sergey Lavrov said on Saturday.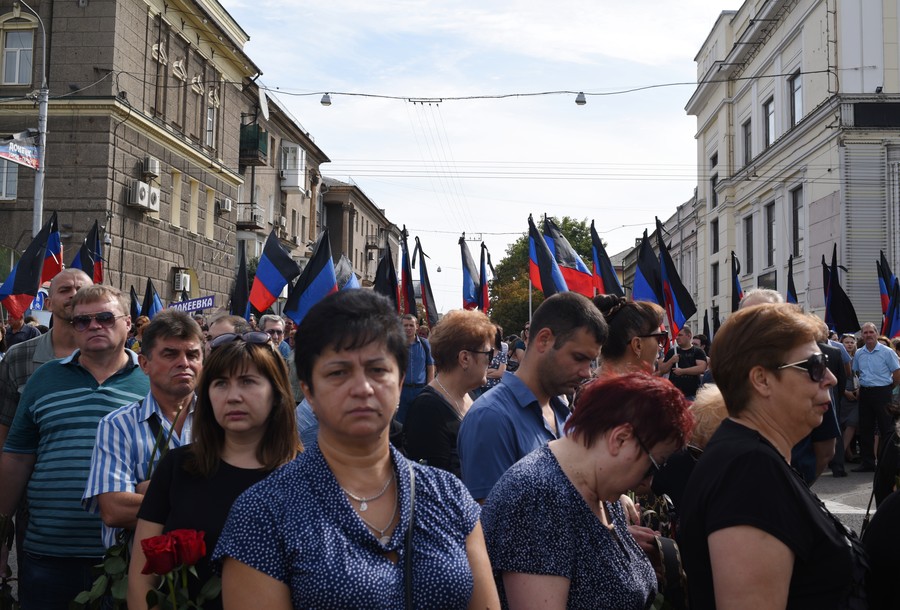 Zakharchenko had headed the DPR since November 2014, when a crisis broke out in Ukraine following a coup d'etat that ousted Ukrainian President Viktor Yanukovych. Donetsk province, along with neighboring Lugansk, engaged in open conflict with Kiev as they refused to accept the new government following the 2014 coup, establishing self-proclaimed republics. Zakharchenko had previously survived several assassination attempts.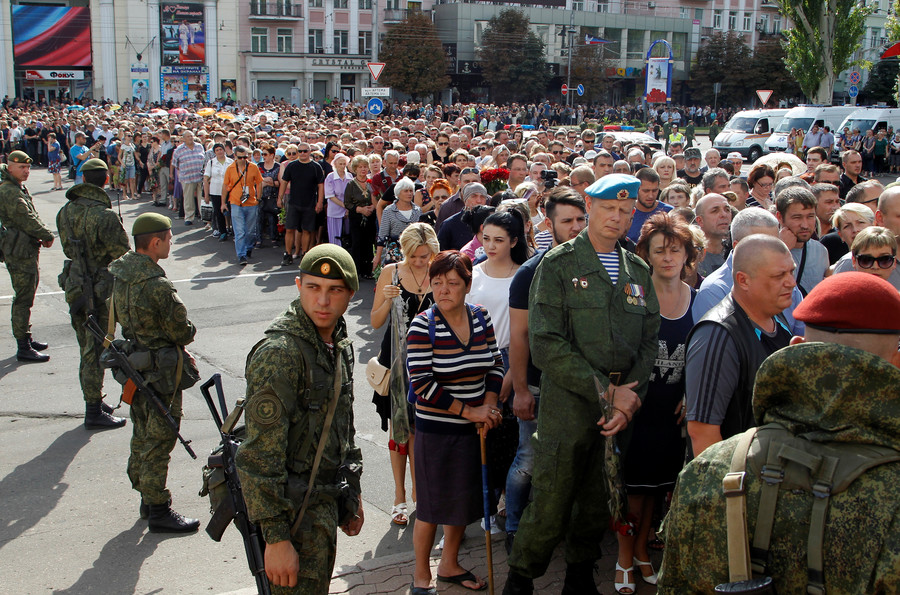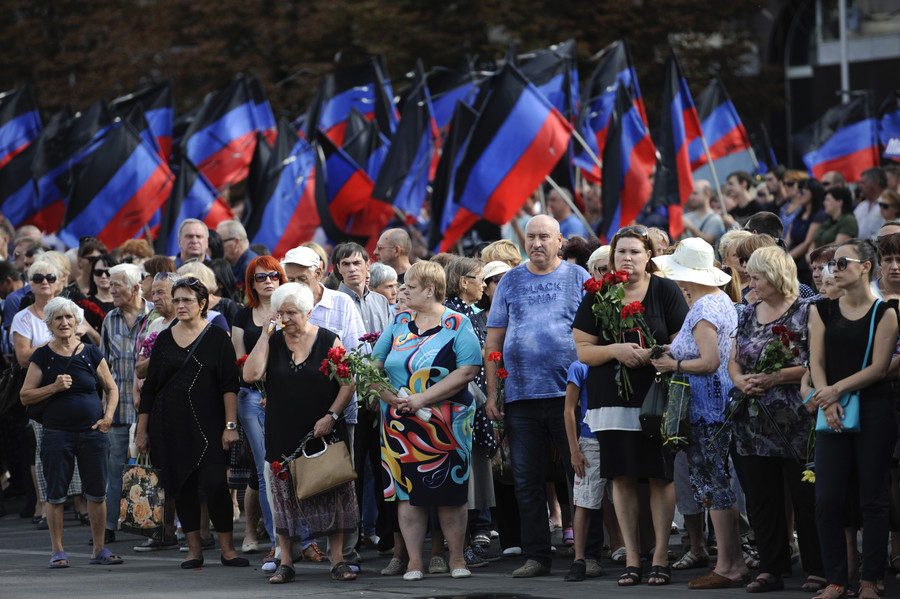 Think your friends would be interested? Share this story!
You can share this story on social media: