Leaked secret directive shows UN won't help to rebuild Syria until there's 'political transition'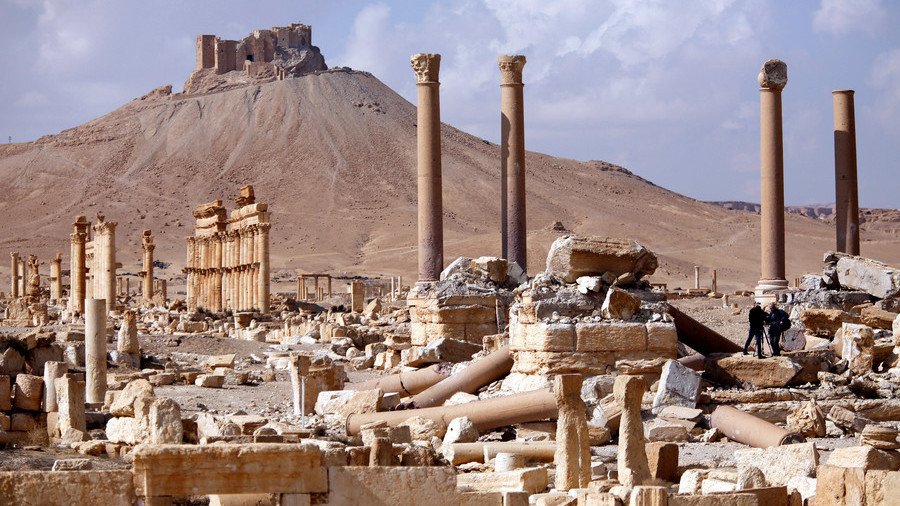 An internal UN document that was leaked to the media says the organization won't provide humanitarian assistance to war-torn Syria until there's a deal on "political transition." The UN had earlier denied such a directive existed.
The UN 'secret directive' on Syria was published by Russian newspaper Kommersant on Sunday. The two-page document, dated October 2017, lays out the framework for "all UN actors" operating in Syria "to ensure support and assistance is provided to those in need in all areas of Syria."
According to the leaked file, the UN "would be ready to facilitate reconstruction" in Syria only once there is "a genuine and inclusive political transition negotiated by the parties." This phrase is highlighted in the text.
Concerns about the UN tying its assistance in post-war reconstruction to the political process in Syria were previously raised by Russian Foreign Minister Sergey Lavrov. Speaking at a press event two weeks ago, Lavrov said that a "secret directive," banning UN agencies from participating Syria's economic recovery, was distributed by the UN Secretariat last October.
The Russian minister explained that he first suspected that such a directive may exist within the UN after UNESCO had rejected Moscow's appeal for help in restoring partially destroyed World Heritage sites in the ravaged ancient city of Palmyra.
According to Kommersant's own sources, the leaked document was originally written by former US diplomat Jeffrey Feltman, who is now serving as UN under-secretary-general for political affairs. The UN, meanwhile, had denied that such a document ever existed. "There was no 'secret directive' issued by any department at the UN," Stephane Dujarric, the secretary-general's spokesperson, told TASS news agency at the time.
Like this story? Share it with a friend!
You can share this story on social media: