New Israeli missiles could target places further away than Lebanon – analyst to RT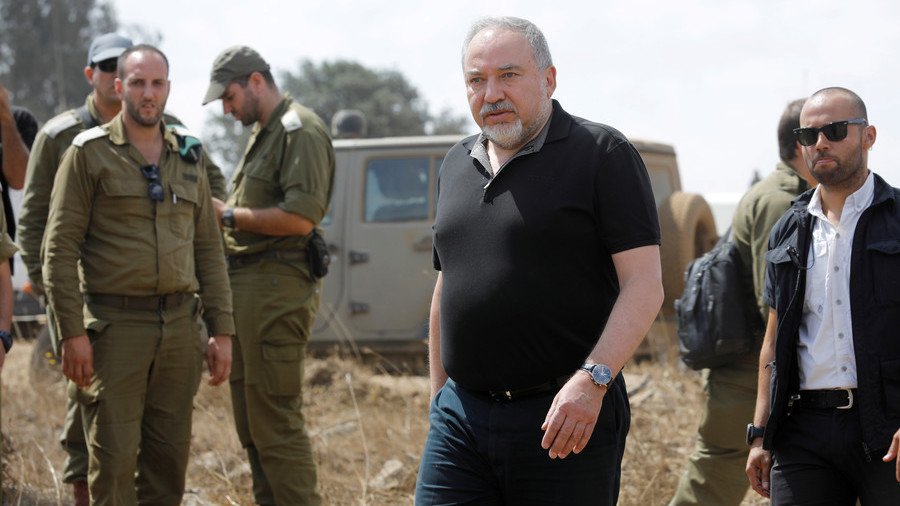 Israel is developing a new missile system, capable of striking anywhere across the Middle East. It's not about targeting terrorists, analyst Ammar Waqqaf told RT, but about maintaining superiority.
The system, developed by state-owned Israel Military Industries (IMI) will be ready in "a few years," and will "allow precise hits...on every point in the region," Israeli Defense Minister Avigdor Lieberman said on Monday.
The announcement is about maintaining "Israeli superiority and ability to hit anywhere in the Middle East" Waqqaf, managing director of British think tank Gnosos, told RT. "This is basically a psychological sort of advantage that they try to keep as much as possible."
According to Lieberman, the project will cost "hundreds of millions of shekels," and is, on the surface, a reaction to recent rocket attacks from Hezbollah forces in Lebanon, and from the Iranian Revolutionary Guard Corps' Quds Force in Syria. At present, Israel does respond to these attacks but is often limited to using imprecise artillery fire, or airstrikes, which are costly and more dangerous than launching a missile from inside Israeli territory.
"Israel always tries to impose and maintain its deterrence in the region. So far over the past decade, they've focused on developing their air force," said Waqqaf.
However, Russian anti-aircraft weapons have made maintaining this deterrence more difficult in recent years. Iran uses the Russian-made S-300 anti-air missile system, as do Egypt and Syria. The newer S-400 system protects Russian forces in Syria; and the governments of Iraq and Qatar have expressed interest in acquiring it for themselves. Meanwhile, Turkey is pressing ahead with its decision to buy the S-400, despite objections from the United States.
Rather than countering poorly-armed Hezbollah militants across the Lebanese border, the new Israeli missiles are designed to counter more sophisticated adversaries.
"Hezbollah could be targeted easily and significantly in a large measure by artillery," Waqqaf explained. "Hezbollah doesn't have sophisticated air defense systems."
"This would be more targeted at or against forces that are far away from Israel, where a clear line of aerial bombardment needs to be possible, with sophisticated air defenses and so on."
"Israel already has surface-to-surface missile capability, but this announcement signals their intent to overcome the new countermeasures purchased or being purchased by their current or possible future opponents," he continued. "This is about more far away places than Lebanon."
On Wednesday, Israeli Prime Minister Benjamin Netanyahu gave a massive hint as to where those places could be, when he boasted about ongoing efforts to prevent Iran from acquiring a nuclear weapon, and establishing a foothold in Syria.

"No agreement between Syria and Iran will deter us; neither will any threat deter us," he said. "Whoever threatens us with destruction puts himself in similar danger, and in any case will not achieve his goal."
The Middle East is "no place for the weak," Netanyahu said, at a ceremony to rename a nuclear research facility in the Negev desert. "The strong are respected, and alliances are made with the strong, and in the end peace is made with the strong."
It is unclear whether the proposed missile system could launch nuclear warheads. Israel is believed to be the Middle East's only nuclear power, although its government has never confirmed or denied having nuclear weapons.
Estimates put the Israeli nuclear arsenal at anywhere between 80 and 400 warheads. In a leaked email, former US Secretary of State Colin Powell wrote that the Jewish state has 200 nukes, "all targeted on Tehran."
Think your friends would be interested? Share this story!
You can share this story on social media: