Israel may criminalize lap dancing as form of prostitution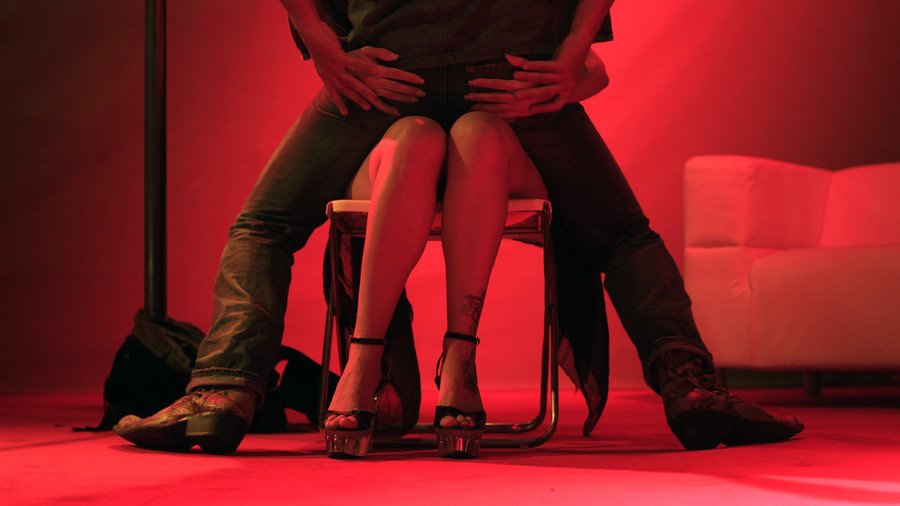 Lap dancing may soon become a criminal offense in Israel after new guidelines from the state attorney's office called on police to crack down on strip clubs that cultivate the practice.
While prostitution is legal in Israel, its organized forms such as running brothels and pimping are not. Strip-club lap dancing is now being added to that list. A new directive by Israel's state attorney takes aim at the owners of clubs that allow the practice, which the office links to the sex industry.
A statement by the deputy state attorney, as cited by the Jerusalem Post, describes lap dancing as "the activity that in certain circumstances constitutes prostitution." The dance "as such… shall be considered a criminal offense against which extensive measures can be taken."
Police have begun enforcing the new guidelines with zeal, warning strip-club owners on Wednesday that if they get caught red-handed they might face administrative measures.
"The continuation of this activity constitutes an offense and a cause for using all legal means," they said in a statement.
While lap dancing doesn't involve sex, and in many cases the client is prohibited from even touching the dancer, the practice has nevertheless been linked to abuse. Some reports suggest widespread verbal and physical harassment of dancers, typically women, by club visitors. Other research, however, indicates that most of the dancers are satisfied with their work.
The Israeli law enforcement's crusade against strippers has been gaining momentum, with proposed legislation equating the dancers to prostitutes.
One group has been left out of the discussion, though: the strippers themselves. Earlier this year, the dancers went on a protest demanding to "Let us dance in peace."
They were outraged by the bill touted by Meretz party Knesset member Michal Rozin, which could outlaw all the facilities that host strip shows.
Rozin hailed the state attorney's directive against lap dancing, and expressed hope that the it will be made into law so the policy will turn into a "clear-cut legal norm."
In one of the recent moves by the government to fight sexual exploitation of women, the Ministerial Committee for Legislation approved a bill envisaging fines from 1,500 shekels ($415) up to 14,000 shekels ($3,900) on clients paying for the services of prostitutes.
The bill will go to the parliament for a vote after summer holidays.
You can share this story on social media: