President Erdogan: Turkey's S-400 purchase a 'done deal', will get them soon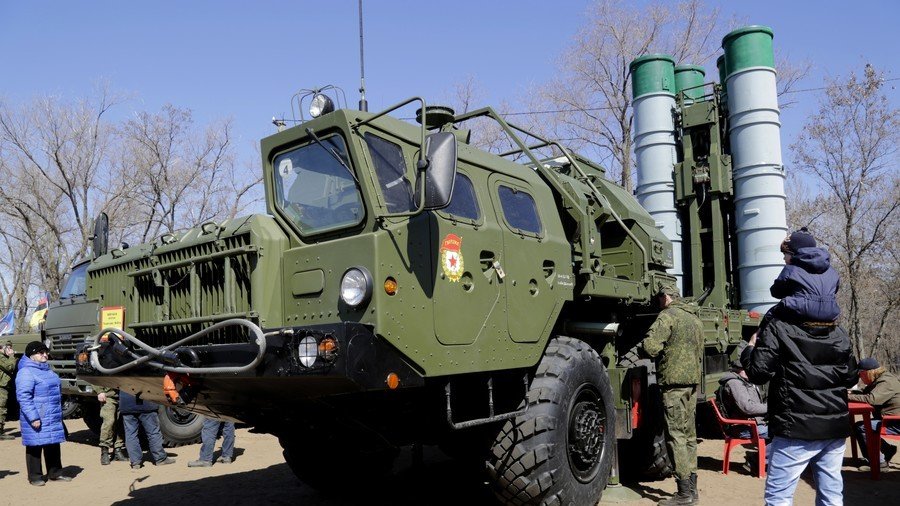 Recep Tayyip Erdogan has reaffirmed Turkey's commitment to purchasing the Russian-made S-400 air-defense system, asserting that Ankara has alternatives if the Washington cancels its F-35 deal.
Speaking to a crowd of military officers at a graduation ceremony on Friday, the Turkish president said that Turkey "needs" the S-400 system for its defense, and that deliveries would happen very soon on account that the deal was already "done."
He added that it was "not acceptable" for Turkey to accept US impositions regarding the S-400 sale and, if the US wanted to cancel its deal to deliver F-35 fighter jets to Turkey, then "we have alternatives."
A member of NATO, Turkey's decision to buy the S-400 has been a major concern for the US and other members of the alliance, who fear that its deployment alongside US-made weapons and systems operated by Turkey, such as the F-35, will be put at risk.
As a means of coercion, Washington has stalled on deliveries of the F-35 to Turkey, hinting at possible sanctions and an outright cancellation of the F-35 sale if Turkey doesn't bail on the S-400 deal. Erdogan, however, said that they will continue to pay into the program.
"Turkey, which is already a project partner [in the F-35 program], also needs F-35 fighter jets, its domestically developed planes, and planes developed with other countries. We have paid $900 million so far [for F-35's] and continue to pay as installments come due," he said.
Turkey's need for the S-400 system was further stressed by Foreign Affairs Minister Mevlut Cavusoglu, who accused Washington of pressuring allies.
READ MORE: Mattis: 'US does not recommend' Turkey buys Russian missile defense system
"The US has been pressuring all its allies in the recent period, so there is no alliance. We have an urgent need for our allies to buy air-defense systems," Hurriyet reported him saying.
Joining Turkey in its refusal to bow to US pressure over an S-400 purchase has been India, which in June confirmed its commitment to its own $6 billion S-400 deal.
Calling New Delhi's defense ties with Moscow a "time-tested relationship," Indian Defense Minister Nirmala Sitharaman said US sanctions "cannot impact the India-Russia defense cooperation."
Subscribe to RT newsletter to get stories the mainstream media won't tell you.
You can share this story on social media: