Film star Gerard Depardieu denies claims he assaulted & raped 22yo actress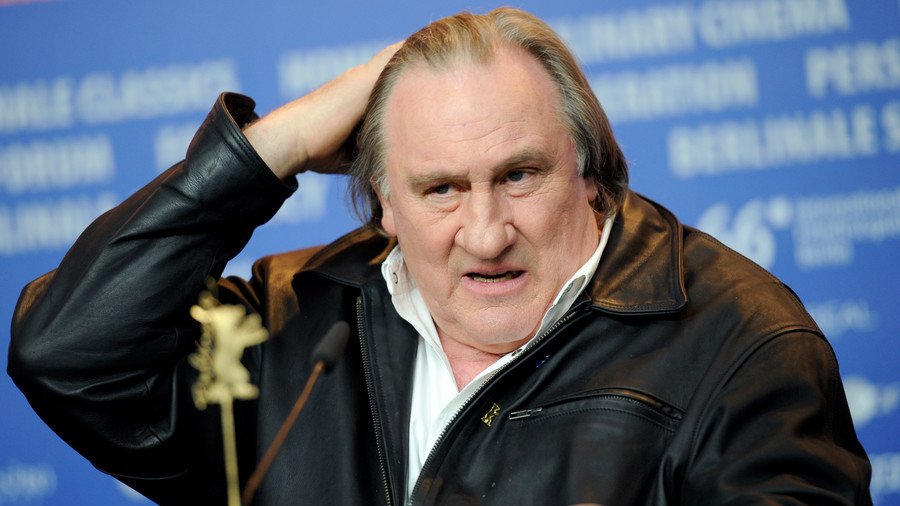 French-Russian film star Gerard Depardieu "absolutely denies" accusations of sexually assaulting a young woman, his lawyers said after a 22-year-old French actress filed a complaint, which then surfaced in the local media.
The complaint against Depardieu, 69, was filed with the Paris prosecutor's office on Monday. It accused the actor of sexual abuse on two occasions, August 6 and August 13, Le Parisien reported. The young woman is understood to be a protégé of Depardieu's and also the daughter of the famous actor's friend.
Depardieu's lawyer Hervé Témime confirmed that a complaint against his client had been filed, but said the actor "absolutely denies having committed the slightest offense" against anyone. He said he expected the complaint to "not prosper on the judicial level."
READ MORE: #MeToo hero Asia Argento denies sexual assault of 17yo actor despite massive payout
Depardieu has had a prolific acting career, including over 170 film titles. He is also a businessman and vineyard owner. In 2013, he famously received Russian citizenship, with critics claiming that the decision was motivated by a desire to pay less tax rather than a fondness of the country. Depardieu denied the allegations on several occasions, professing his love for Russian culture and people.
Think your friends would be interested? Share this story!
You can share this story on social media: