No more cats for you: New Zealand village shocked after proposed ban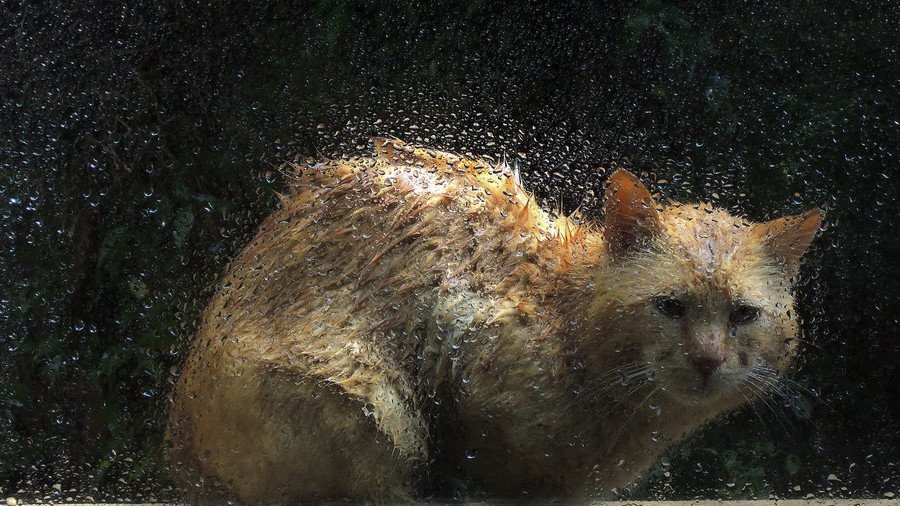 A council in New Zealand's Southland region has sparked fury and indignation after proposing a ban on all cats, effectively eradicating feline populations within a generation.
"We're not cat haters" John Collins, of the Omaui Landcare Trust told Newshub, adding, "...we'd like to see responsible pet ownership and this really isn't the place for cats."
The Omaui village's so-called 'pest plan,' would create a feline registry in which all domestic cats are neutered, microchipped and registered. Submissions opposing the measure close at the end of October.
The regional council proposed the ban as a measure to protect indigenous wildlife. "Native wildlife is disappearing rapidly around the country and places like this where people still live and enjoy and hear the birdsong are probably few and far between," Collins said.
READ MORE: Missing: One semi-demonic black cat from Bulgakov House museum plagued with mystery
Nico Jarvis, Omaui resident and owner of three cats, likened the proposal to living under the yoke of a "police state" in an interview with the Otago Daily Times.
"It's not even regulating people's ability to have a cat. It's saying you can't have a cat," Jarvis said, adding that a petition to counter the proposal is already in the pipeline and boasts the support of many people in the community.
Local animal rights activist organization Paw Justice also railed against the proposal, posting on Facebook: "Come on people, when did our country become a dictatorship?"
On a macro level, the proposed conservationist cat cull forms part of New Zealand's 2016 plan to become predator-free by 2050. The plan involves the local extinction of stoats, the purging of possums and the eradication of rat populations. The government estimates the cost of invasive predators to the economy at NZ$3.3bn (US$2.29bn).
Domesticated cats were first introduced to the island nation by European immigrants in the 1800s. At present, there are an estimated 1.4 million cats to the country's 4.9 million inhabitants, representing a ratio of roughly 2:7.
READ MORE: Pet-loving priest blesses dozens of cats in first ever prayer service for stray animals (PHOTOS)
A total of six species of indigenous bird have gone extinct since the introduction of domesticated, but still predatory, cats, including the Lyall's wren. Several of New Zealand's outlying islands have banned and eradicated cat populations since the 1920s.
"I think gradually we'll see people recognize that having wildlife thrive will mean having cats inside - and when your cat dies, then potentially not replacing it," New Zealand's Conservation Minister Eugenie Sage said earlier this month as cited by Deutsche Welle.
Think your friends would be interested? Share this story!
You can share this story on social media: