Small breasts a 'physical flaw': Russian ad regulator makes boob in anti-sexist ruling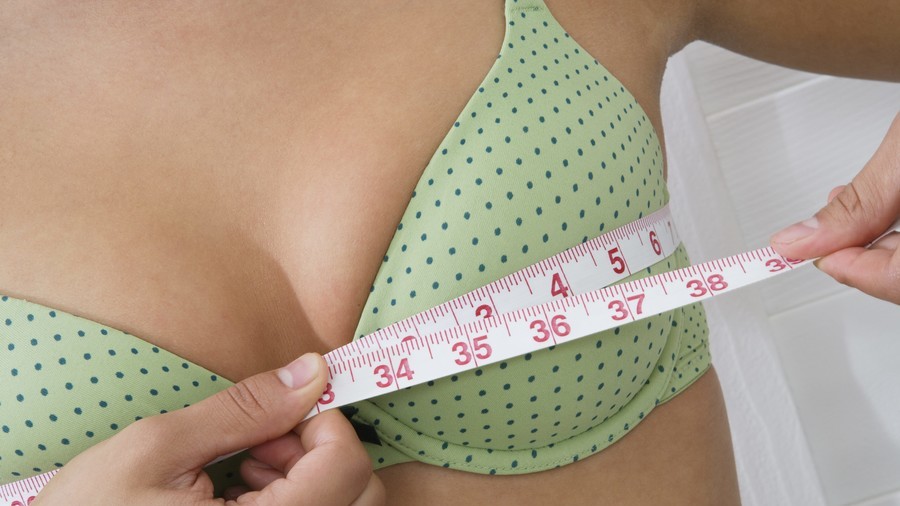 In a misguided attempt to defend women against sexist advertising, an expert council in Russia's Arkhangelsk region seemingly endorsed the view that having small breasts amounts to having a "physical flaw."
It all started when a local construction company ran an ad for new apartment complexes. The problematic billboard features an unhappy-looking young woman measuring her chest with tape. The advertisement reads: "We've got small prices and a lot of complexes!" — in other words, the ad was making fun of women who have "complexes" about their chest size.
Officials filed administrative charges against the company over the insulting advertisement and the ad was ruled to have broken the law by Russia's Federal Antimonopoly Service (FAS). A public opinion survey on the official website of the Arkhangelsk FAS also found that a majority found the ad to be offensive.
But, in their efforts to defend women from sexism, the advisory council ended up sounding, well, really sexist. In a sloppily-worded response, the council wrote that the ad had pointed to a "physical flaw" in women — which seems to be an unintentional endorsement of the sexist ad itself. Nonetheless, the company, Akvilo Invest, faces a fine of up to 500,000 rubles ($7,415).
The story has made its way around Russian media but, despite the fact that most people aren't too happy about it and find it offensive, overt sexism is not totally unusual in Russian advertising – and the Federal Antimonopoly Service often receives complaints about it.
In 2013, a car insurance company ran ads featuring images of women of different ethnicities alongside slogans including "Did you buy Korean? Insure her to the max!" – but Russian officials decided not to take any action in that instance, saying the sexism was not, in fact, overt enough.
READ MORE: Everyday sexism can damage women's health – study
A company was fined 100,000 rubles ($1,480) in 2015 for an ad for smartphones which displayed the price on a close-up shot of a woman's chest. Officials decided that the ad had a negative impact on shaping "consumer attitudes towards women" and their bodies.
In another example, a billboard advertising furnished apartments in 2017 which featured a photograph of a topless woman implied that a furnished apartment at "just 9,000 rubles a month" was "cheaper than renting" a woman.
Like this story? Share it with a friend!