Everyday sexism can damage women's health – study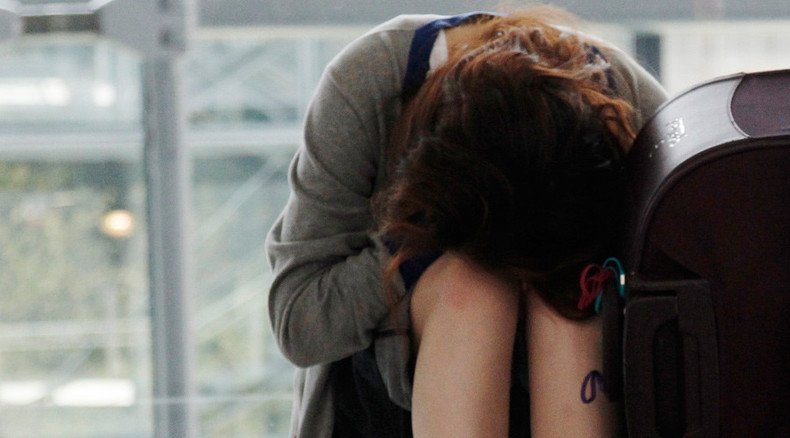 Women who face "covert," low-level sexism in the workplace risk as much psychological damage as those facing "overt" or obvious unwanted advances from male colleagues, a new study shows.
Bosses and managers are being urged to take a zero-tolerance approach to low-level sexism in the workplace, including jokes and damaging gossip, saying that the overall grind on women's mental health can be as damaging as instances such as catcalling in the street.
Business experts, conducting research at the University of Melbourne, found that over the course of 88 studies involving 74,000 women continual and repetitive low-level sexism was just as harmful as an overt incident.

The researchers added that men who ranked women based on their attractiveness or who made comments about a female colleague's gender could be responsible for deep psychological harm.

Dealing with covert sexism in the workplace could affect women's physical health by weakening their immune system, they said.

"Less intense but more common harmful workplace experiences can have subtle effects with an accumulative impact over time," they wrote in the journal Psychology of Women Quarterly.

"For example, women commonly experience questions about their competencies to perform their jobs, lower pay for doing the same jobs, and fewer opportunities to progress their careers and access managerial roles. The pervasiveness of these experiences makes them very harmful over time and with repeated exposure across situations.
"While an incident of sexual coercion might be highly traumatic for the woman directly affected and others in her immediate workplace, it is possible that sexist events of low intensity at work, which are much more widespread, occur more frequently and, [as they] are rarely challenged, may have much greater negative impacts on the wellbeing of women," they added.

The researchers said that most men understood that it is not acceptable to harass female colleagues, but some still made sexist jokes without considering the repercussions.

They urged managers and business chiefs to tackle "low-intensity sexist events" to prevent damaging consequences.

"For policymakers and practitioners, covert sexism — such as sexist jokes, ignoring women during meetings and talking behind women's backs — is one of the most challenging issues to tackle."

"Our results suggest that organizations should have zero tolerance for low-intensity sexism the same way they do for overt harassment. This will require teaching workers about the harmful nature of low-intensity sexist events, not only for women but also for the overall organizational climate. The promotion of civilized interactions among colleagues is essential," they wrote.
You can share this story on social media: