Which 'Nessie' picture is the best? Loch Ness Monster papped twice in 1 day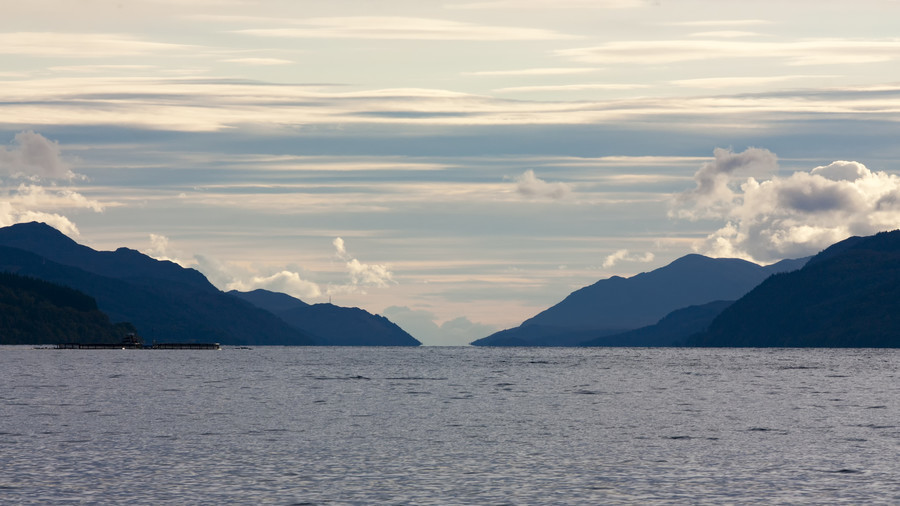 A Canadian tourist has papped the Loch Ness Monster… hours before UK schoolgirl Charlotte Robinson snapped what experts are calling the "best picture" of Nessie in years. So only one question remains: Who took the best photo?
The two images, taken hours and a mere 12 miles apart, both were snapped on August 17. Leeds 12-year-old Charlotte Robinson was on her first day of a holiday with her parents at the Loch Ness Highland Lodges at Invermoriston when she spotted a little something out of the ordinary. At about 7pm, lurking about 15 meters away in the water, was a shape.
This morning we'll be talking to 12-year-old Charlotte Robinson, who took this picture of the Loch Ness monster on her smartphone while on holiday with her parents in the highlands. We'd love to know what you make of it! pic.twitter.com/qHAJMXobsT

— The Wright Stuff (@5WrightStuff) August 23, 2018
Luckily Robinson, like most other young girls, had not strayed far from her iPhone and used it to snap some photos. Seasoned Nessie hunter Steve Feltham has since described the image as "one of the best in years."
Not far from the Robinsons, Lynn Locke from Ontario, Canada saw what was described as a "solid dark shape" about 45 meters offshore. Locke spotted the Nessie-like shape close to Urquhart Castle at 9:40am, a known haunt for the lake monster.
"On our last day we visited Urquhart Castle and went on a cruise on Loch Ness. While we were visiting the castle I noticed something moving in the water, with trails of bubbles leading up to it. It went under the water a couple of times and reappeared.
"I do think I saw Nessie – maybe the tail. I've seen a stick floating in the water before and that didn't look like one to me. Of course I didn't think I would see anything going to Loch Ness that day, so it was a surprise!"
Gary Campbell, who runs the official Loch Ness Monster sightings register, told the Scottish Sun that he thinks it is "more than a coincidence that the same unexplained but moving object has appeared near the same shore but 12 miles apart on the same day. The pictures were taken some time apart which would allow it to swim that distance."
Campbell added that a similar sighting had occurred the day prior, adding that there have already been a "total of seven sightings for this year which is fantastic – it could be another record year as we're not even at the end of August yet."
Think your friends would be interested? Share this story!