New US anti-Russia sanctions ban loans, arms exports and dual-use goods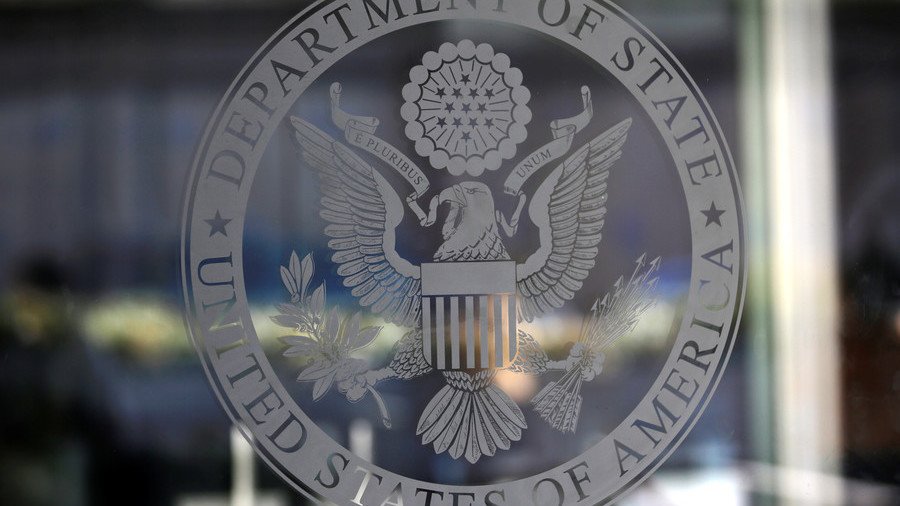 A new batch of US sanctions against Russia will prohibit issuing loans to Moscow, as well as exports of weapons and dual-use products. The sanctions package is expected to come into force on August 27.
The unpublished document by the State Department was uploaded to the Federal Register website on Friday for "public inspection."
The new restrictions have been imposed on the pretext of alleged Russian involvement in poisoning of the Skripals in the UK back in March, which London promptly pinned on Moscow but is yet to produce any evidence to back up its claims.
The notice from the US Federal Register squarely accuses Moscow of using "chemical weapons in violation of international law or lethal chemical weapons against its own nationals," and imposes new restrictions on Russia.
The sanctions package includes the prohibition of foreign assistance to Russia under the Foreign Assistance Act of 1961, except for "urgent humanitarian assistance." It also prohibits exports of weapons and dual-use products to Moscow. The sanctions also deny Russia "any credit, credit guarantees, or other financial assistance by any department, agency, or instrumentality of the United States Government, including the Export-Import Bank of the United States." The restrictions will remain in place "for at least one year and until further notice," according to the document.
The State Department, however, deemed it to be "essential to the national security interests of the United States" to waive sanctions on the export and re-export of products and technology that are needed for cooperation in space cooperation and civil-flight safety.
The batch of sanctions against Russia over the Skripal scandal was unveiled earlier this month. Moscow maintains that it was not involved in the poisoning of the former double agent and his daughter. It has urged the UK and other accusers to present any actual proof.
Russia has already vowed to retaliate for the sanctions, likely sticking to a tit-for-tat response this time.
"We have been watching the US lists expand. They currently contain about 450 Russian economic entities," Deputy Foreign Minister Sergey Ryabkov. said on Thursday. "In fact, all the major financial, energy and defense companies have been sanctioned, as well as a great many other big and small entities and a significant number of state officials. In this case, we will definitely give tit-for-tat responses."
Subscribe to RT newsletter to get stories the mainstream media won't tell you.
You can share this story on social media: