ISIS & Al-Nusra terrorists are hiding in Syrian refugee camp within US-controlled zone – Moscow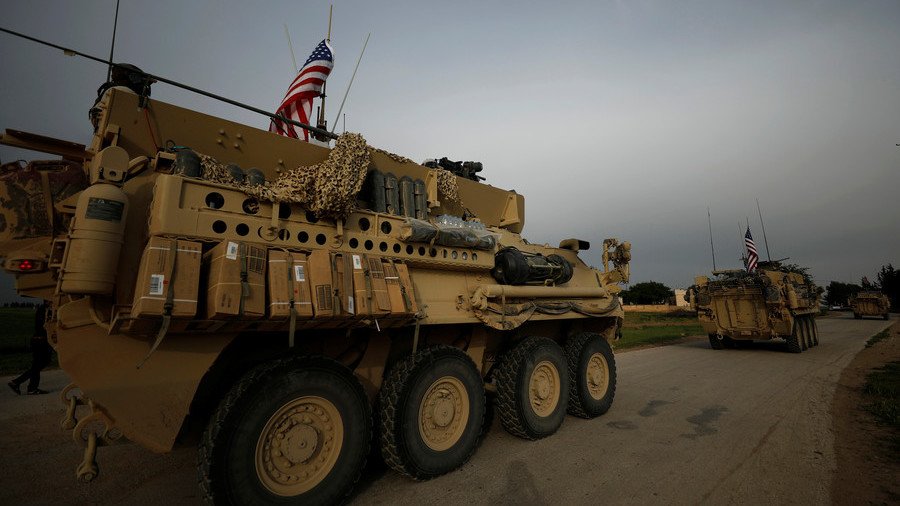 Islamic State and Jabhat al-Nusra terrorists use civilians as human shields as they hide in a refugee camp in Syrian territory controlled by the US – and the Americans are well aware of it, the Russian Foreign Ministry has said.
Islamic State (IS, formerly ISIS) and the Al-Qaeda proxy group Jabhat al-Nusra found quiet shelter in one of the biggest camps, Rukban, near the Syria-Jordan border, Russian Foreign Ministry spokesperson Maria Zakharova told reporters at her weekly news conference on Thursday. Neither Syrian authorities nor the UN have access to the site.
"ISIS militants, hundreds of them, and also al-Nusra militants in possession of heavy arms are hiding among the civilians, who are in fact being held hostage and used as human shields," Zakharova said.
"We have actual information that confirms that this happens with the privity of the US military, who control the 55-kilometer zone around its illegal Al-Tanf base on the Syrian territory."
The same refugee camp was listed in a recent UN Security Council's Sanctions Monitoring Team report as one of the sources of IS reemergence. The same document reported that ISIS had been defeated in most of the Syrian Arab Republic during 2017, but "rallied in early 2018" due to "loss of momentum" by forces fighting in the east of Syria, where the US base is located.
Moscow and Damascus have repeatedly urged the US to cooperate over the Rukban camp, with Russia offering to help with safe transportation of the refugees back to their homes. Earlier in August, Colonel General Sergey Rudskoy, the head of operations of the Russian General Staff, described Rukban as a place where "people are living in harsh conditions and where terrorists find shelter."
Think your friends would be interested? Share this story!
You can share this story on social media: