If Kiev fails to prolong Donbass special status, peace process is doomed – analyst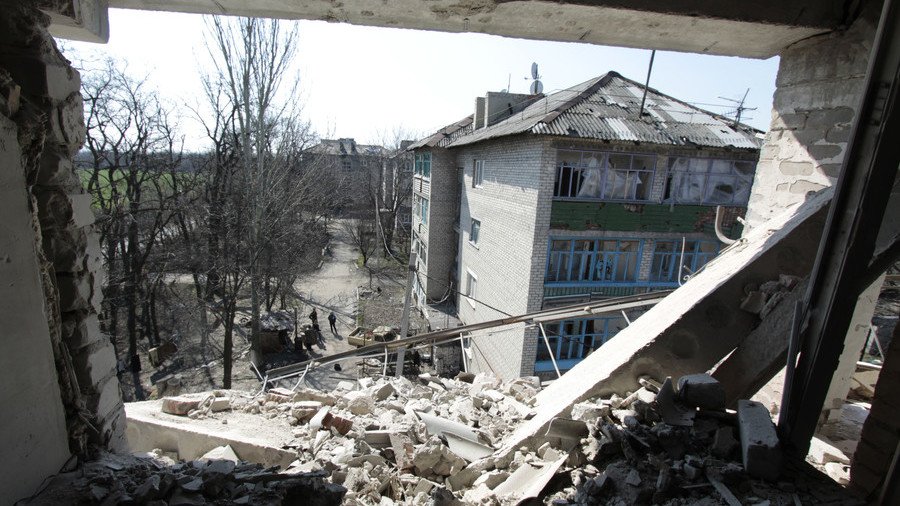 Kiev will be to blame for ruining the peace process in Ukraine if it fails to prolong the special status for its eastern regions of Donetsk and Lugansk, head of the Russian Center for Current Politics Alexey Chesnakov believes.
"If this law is not fully extended in time by the Verkhovna Rada [Ukrainian parliament] and the Ukrainian president, they would be to blame for destroying the Minsk agreements," Chesnakov told Tass on Wednesday.
The Eastern Ukrainian provinces of Donetsk and Lugansk, which were in open conflict with Kiev since they refused to accept the new government following the 2014 coup, enjoy a special status under the 2014 law. The legislation is due to be prolonged by the Verkhovna Rada, in October.
This week Russian media reported that the two regions are mulling over the possibility of postponing local elections. However, Chesnakov cautioned against believing all the rumors surrounding the alleged move, saying that the final decision will be made by taking into account multiple factors, including the progress in the implementation of the Minsk agreements and the fate of the special status law.
"I believe that the main reason for postponing elections is the international context," the analyst said. "I am convinced that in this case [if the law is not passed] the elections in the Donbass republics will be held this year," he added.
Earlier this month, Andriy Parubiy, chairman of Ukraine's parliament, said that the fate of the law in question depends on "international partners'" position on the matter, Ukrainian media reported.
READ MORE: Poroshenko must shoulder blame for Putin's growing support in Ukraine – Kadyrov
The peace deal known as the Minsk agreement was signed in February 2015 as a result of talks which involved representatives of the Kiev authorities, the self-proclaimed republics of Lugansk and Donetsk, Russia and the Organization for Security and Cooperation in Europe (OSCE). Apart from other provisions of the landmark document, it envisages a ceasefire and special status for the Eastern Ukrainian regions.
Think your friends would be interested? Share this story!
You can share this story on social media: